Meek Mill gave his day ones a big shout out for Throwback Thursday and is still out here dissing Nicki Minaj.
Since his return to Instagram earlier this month, Meek Mill has been very active posting a ton of photos and videos of his every move and every now and then he takes a few subliminal shots at his ex-girlfriend Nicki Minaj. He dedicated Thursday to the folks who use to rock with him before the expensive jewelry and cars, including his Dreamchaser Omelly.
"Lacey and them used to hold me down on my first house arrest bid TBT," Meek wrote. The Philly rapper even posted an old clip of himself with T.I. saying that the King of the South was the first rapper to bring him to Atlanta. "@troubleman31 first to bring me to the A!!," he wrote.
This is Meek Mill with model Yana Bugatti who appeared in his "Amen" music video. The MMG rapper also posted a couple photos some never before seen photos of himself way before fades and waves. "At this point @pmon215 had like a half of brick and all the chicks used to choose up on him.. I used to be salty I was broke as sh*t never hated on my dawg tho!" he wrote. In another post he seemingly to a subliminal jab at Nicki Minaj just like he did during his concert in Philly last weekend where he told the crowd "f*** these b**ches."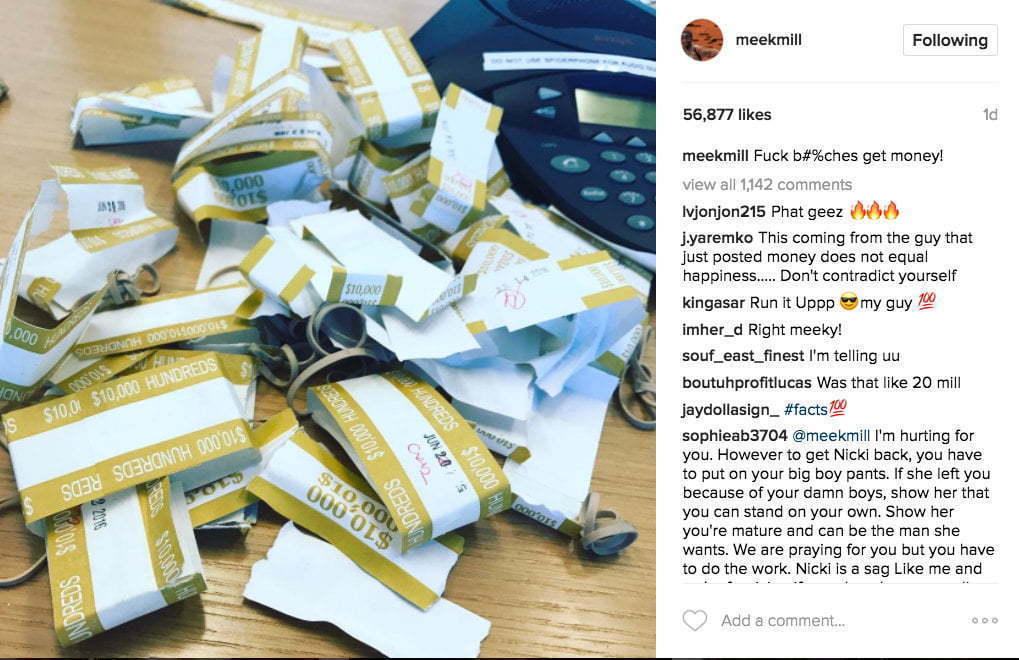 The day wouldn't be completed if Meek didn't show off his lavish lifestyle. He posted this pics of the wrappers off his stacks of cash.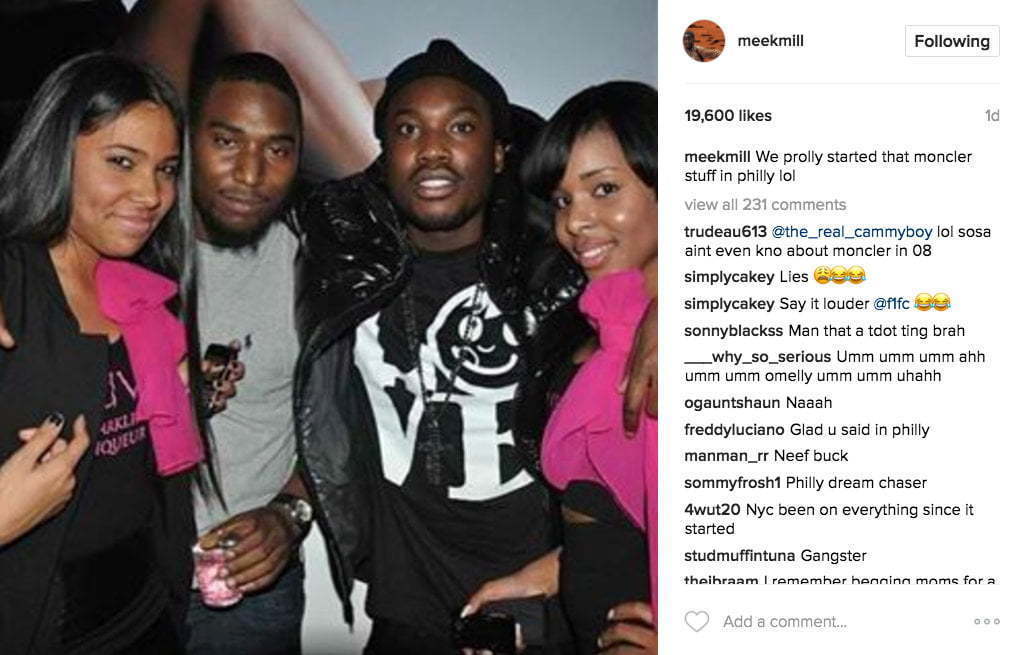 Meek Mill is currently getting ready to drop his DC4.5 mixtape. Sources told DHH that he plans on dropping the new project the same day that Drake release his highly anticipated new album More Life. Drizzy is expected to drop that project within the next week or so.