The success of "Bad and Boujee" earned Migos their first ever platinum song this week after the track sold over a million copies and returned to the No. 1 spot on Billboard Hot 100.
The news coulnd't come at a better time for the Atlanta rap group who released their new album CULTURE on Friday. There is a lot of hype around Migos right now and fro the success of the single and now their new album is getting great reviews from critics and fans alike.
In support of the album, Migos put on a pair of performances in New York City this week and their fans came out in huge numbers. Not only did they made it rain a strip club with Desiigner, but in one of their performance of "Bad and Boujee" they brought out their platinum plaque on stage showing their fans what has been happening in Migos' camp of late. This is the group's first ever platinum plaque and certainly won't be their last as CULTURE is set to perform well on the charts.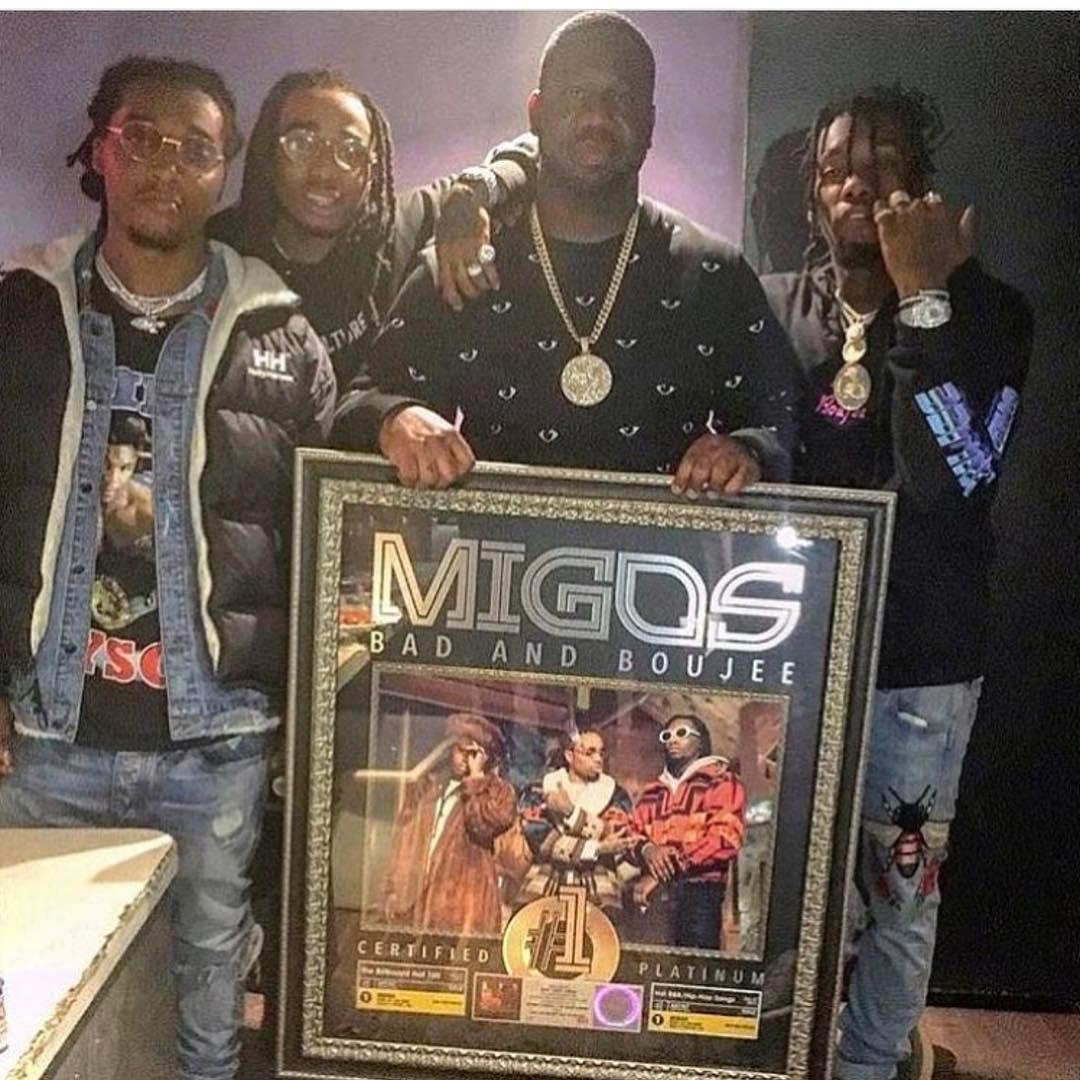 Back in 2015, Migos got their first taste of big success when they earned two gold certified singles with "Fight Night" and "Versace." Since then the group has been on a steady climb in hop hop earning their first ever Billboard Hot 100 No. 1 single with "Bad and Boujee" featuring Lil Uzi Vert earlier this month. The trio of Quavo, Offset, and Takeoff also has Donald Glover to thank for that shout-out on the Golden Globes in front of a large TV audience. Sales of the single immediately went through the roof.
There are also some talks that Migos is putting together a major tour this year to push the album CULTURE, but so far there are no real solid details on that trek. Nevertheless, go a get a copy of the album or stream it on Apple Music it will worth your time and money.