Meek Mill is back on Instagram and he still has the posts of him dissing Nicki Minaj.
Last week the Philly rapper abruptly deleted his Instagram account after posting a subliminal shot at Nicki Minaj. The couple has been rumored to be having trouble for a few weeks now and a recent interview from Minaj seems to only tipped Meek Milly over the edge.
"When it's going down these n**gas nowhere to b found most of these n**gas b so temporary… b**ches b so temporary," he wrote in one posts before adding in another "Say she f#%king wit him…. I'm like she f#%king wit who? Cuz now she f#%king wit me "tuh" #YOUKNOWWWWWWW."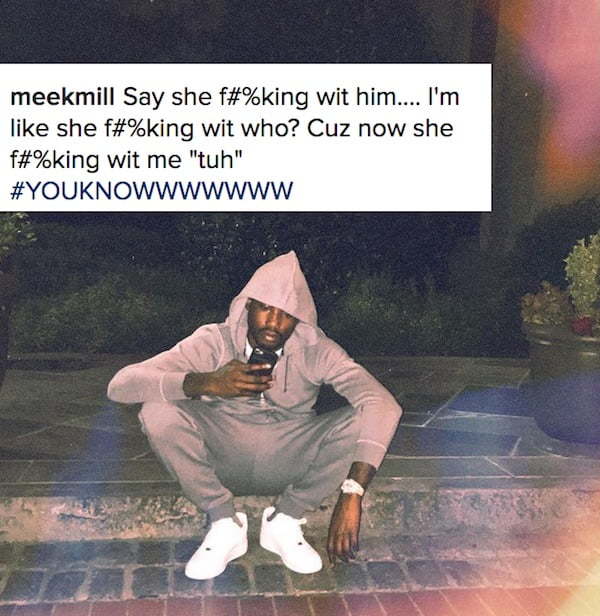 Meek Mill is gearing up to release his new album Dreamchasers 4 while Nicki Minaj is readying her new album. So far neither rappers have revealed a release date for their upcoming projects.