Beenie Man is NOT dead. News started circulating online on Tuesday claiming that the dancehall king has died, but those reports are false.
We tracked down the website that started the false rumors and it turns out to be a satire site that we will not link to or name. The site posted a breaking news on its frontpage sending dancehall fans into a panic.
We reached out to Beenie Man's camp and one of his reps told us that the deejay is in good health and doing well. "This is just another false report maybe because the Doc just drop his album but no worries he is alive and well," his rep said.
This is a screenshot of the news posted online.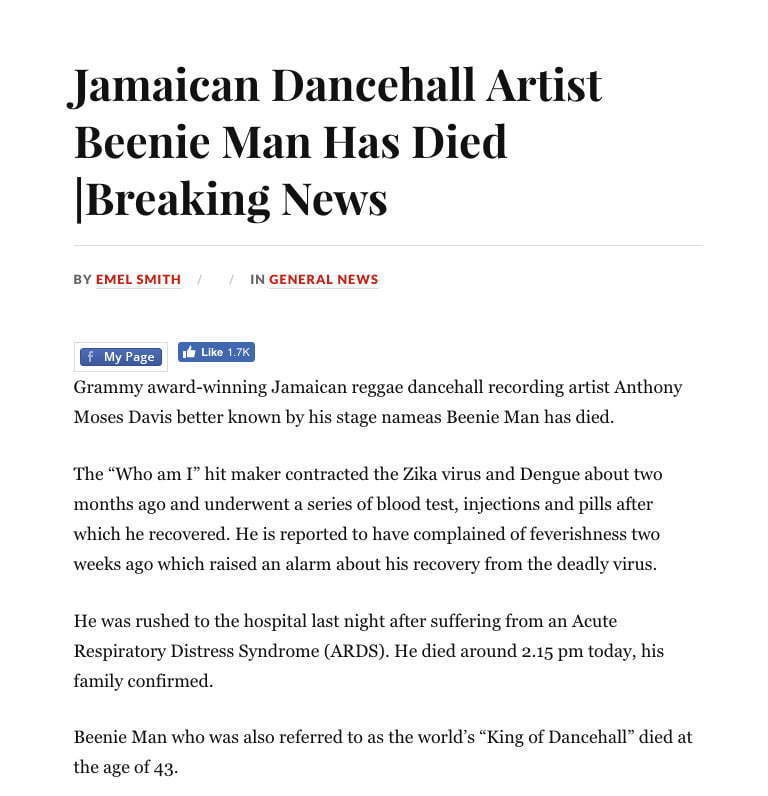 Beenie Man released his oft-delayed album "Unstoppable" last week Friday and that project has been getting rave reviews inside the dancehall space. This marks his first album in a decade and the first time he is working with Bounty Killer on a full length project.