Meek Mill has responded to The Game diss on "92 Bars" and he also has the support of Nicki Minaj.
The Documentary rapper dropped the diss track this morning on Power 105 radio in New York. But last night during an appearance in Miami, The Game rips into Meek Mill on stage basically telling the crowd "F**k Meek Mill."
The Philly emcee says this is all a publicity stunt for Game who is about to drop his new album "1992." "U wanna fight? Next morning a diss raps…… Then the pre-order links! THE JIG IS UP YALL GUYS REAL RAPPERS! Make sure y'all go support them industry cats!" Meek said in the caption of a photo of himself and Nicki Minaj posted on his Instagram page.
Nicki also comment under the pic with some love emoji. Meek didn't stop there and went on to say that he is about to teach Game a lesson. "You gone learn bout speaking my name with the word rat @losangelesconfidential Lol somebody must of slipped you a Mickey you tripping lol."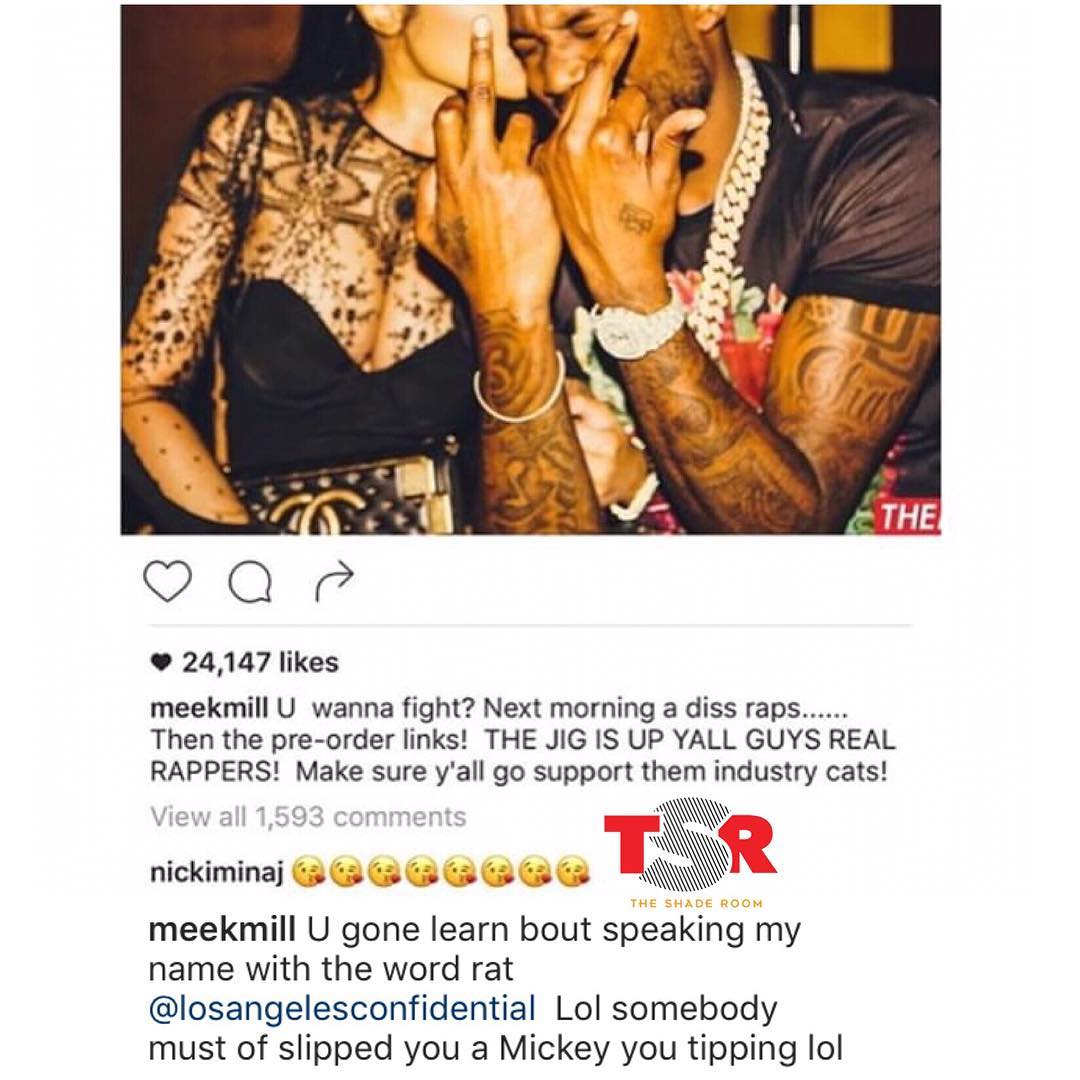 Meek Mill has since deleted the posts from his Instagram page. But The Game has already clap back in what seems like a never ending back and forth.
The Compton emcee will be dropping his new album "1992" on October 14. The 13-track project will feature "92 Bars" as well as other previously released singles "True Colors / It's On" and "All Eyes" featuring Jeremih.
According to the MMG rapper, Game is only beefing with him because he wants to use the attention to promote his new album. Game has not responded to that claim but he did say that he want to beat up Meek Mill.