Kanye West confirmed that he and Drake are definitely working on a joint album.
We've been reporting on this for weeks now but this is the first clear statement coming from either Kanye or Drake's camp confirming the project. During an interview with Vogue, Ye says he has been hitting the studio with the 6 God.
"We're just working on music, working on a bunch of music together, just having fun going into the studio," Kanye West said. "We're working on an album, so there's some exciting things coming up soon."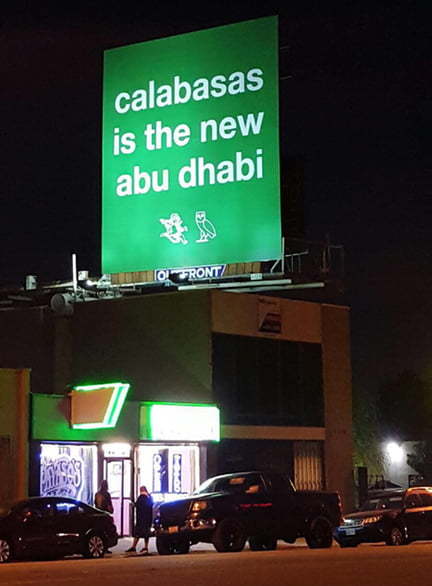 Last month a billboard popped up in California hinting that the album is coming sooner than later. "Calabasas is the new Abu Dhabi" the billboard reads along with the G.O.O.D. Music and OVO logo at the bottom.
Both Kanye West and Drake have released platinum-selling albums this year. Ye released The Life of Pablo in February while Drake released a landmark album Views in April. Views topped the Billboard 200 album chart for 12 non-consecutive weeks, a first for an album in over a decade.