Usain Bolt has been on a week long party spree while picking up chicks from Rio to London while celebrating his Olympic triumph as well as his 30th birthday.
The fastest man on the planet has been enjoying his retirement while and making headlines worldwide after pics of him in bed with a Brazilian bombshell surfaced online. Bolt also partied with rapper Post Malone at a London Club on Monday night. The "White Iverson" rapper recalled seeing the big man in action picking up chicks like Ray J in his prime.
"We were partying in a cool little club in London and I met him and he is super cool," Post Malone said. "He is super tight he said he like some music … He is a ladies man."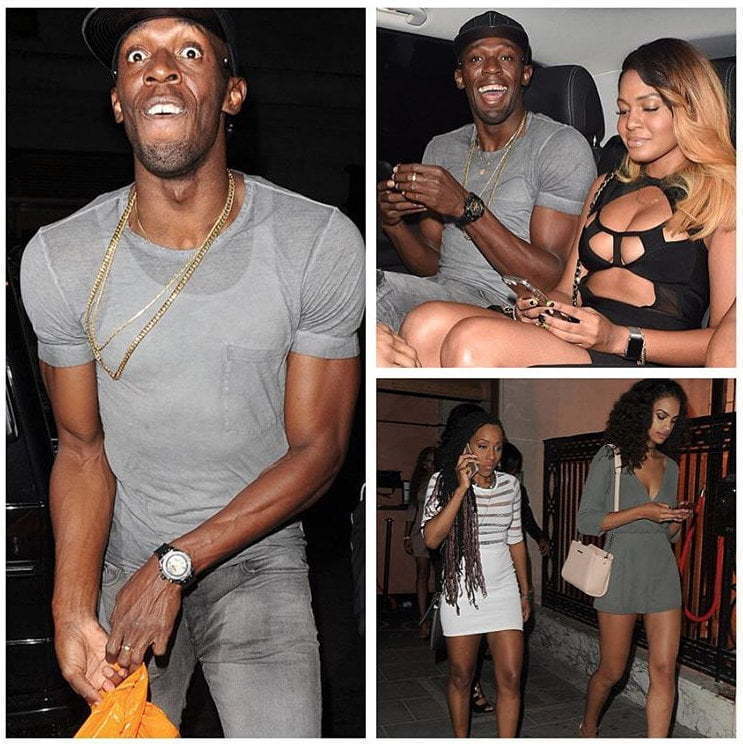 Bolt's rumored girlfriend Kasi Bennett has reacted to the infidelity scandal on social media.
"Fastest man in the world," he added. "Even if the cops were chasing him, he could escape. He fast as hell so he can do whatever he wants to do."