Frank Ocean has change the title of his album from Boys Don't Cry to Endless.
The oft-delayed project was released on Thursday night on Frank Ocean's website and on Apple Music where you can stream the album. As the why he change the album name there is no word yet, but Apple Music just confirmed the title on their Twitter page.
"ENDLESS"
A film by Frank Ocean.
Now on Apple Music. #ENDLESShttps://t.co/IKMm2PNsUH pic.twitter.com/nlLxXoQ296

— Apple Music (@AppleMusic) August 19, 2016
Frank Ocean started streaming the visual album at midnight on Thursday on the website BoysDontCry.co. The nearly hour long video shows Frank Ocean doing some construction work in a warehouse with music from the album playing in the background. The album Endless then made its debut exclusively on Apple Music. The original Boys Don't Cry album features 12 tracks but now the real album Endless comes with 18 tracks. The R&B singer did hinted that there is two versions of the album in a photo he posted on social media recently. The project saw contributions from the likes of TROY N?KA, Sampha, James Blake, and Jazmine Sullivan. The leaked Aaliyah cover "At Your Best (You Are Love)" is also included on the album.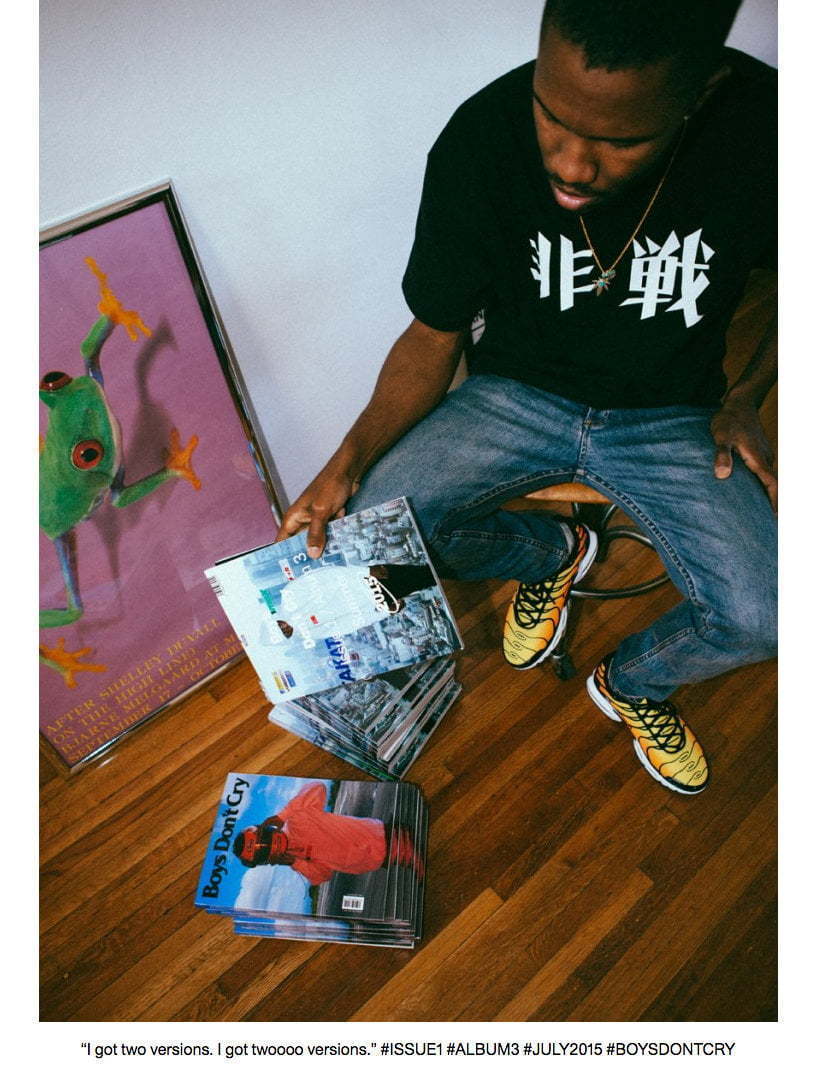 You can watch Frank Ocean's visual album Endless on Apple Music here.
Apple says a Frank Ocean "visual album" called "Endless" will be out at midnight, "keep an eye out this weekend for more from Frank"

— Joe Coscarelli (@joecoscarelli) August 19, 2016
Seems Frank Ocean is not done releasing new music because some folks in his circle are saying that Boys Don't Cry could still be released this weekend.