Popcaan is shaking up his inner circles and now we know why.
The "Controlla" deejay posted a cryptic message on Instagram a few days ago but now we know the real meaning behind it. "Jealous people around me.. I need to change my life," he wrote in the caption of a photo of himself sitting on the trunk of a car.
SEE ALSO: Popcaan Made Rare Appearance On Drake's Summer Sixteen Tour
Sources close to the deejay told us that Popcaan believes that folks in his inner circle have been actively trying to destroy his relationship with his Trinidadian girlfriend. "He started getting suspicious when his girlfriend was able to tell him exactly what he was doing while in Toronto for OVO Fest down to the very detail," sources told us.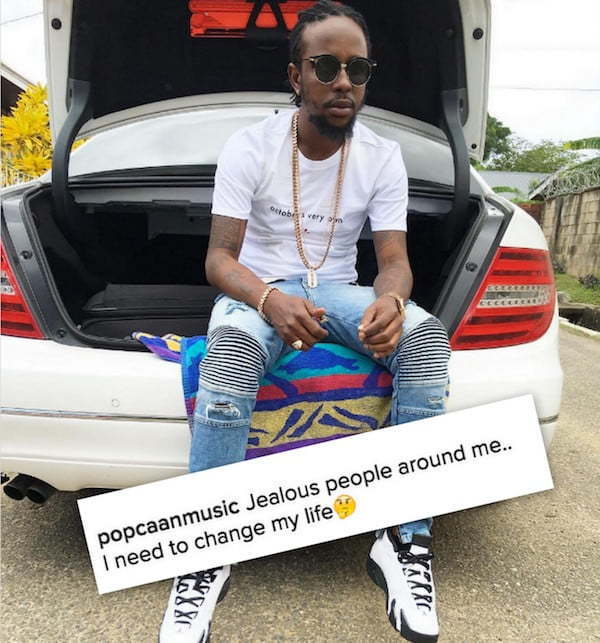 Our sources also told us that this situation was not the first time but this time he is starting to clean house. "I guess you can look forward to seeing the Unruly crew shrinking a little bit."