Malia Obama was spotted at Lollapalooza yesterday enjoying Mac Miller's set like any other teenager.
But the folks on Twitter picked her apart last night for missing the historic Democratic National Convention where Hillary Clinton became the first woman to be nominated for president by one of the two major parties.
Several party goers posted videos of President Obama's oldest daughter rocking out to Mac Miller performance while the rapper was performing his hit "Donald Trump." Malia was spotted at one side of the stage with her friends dancing and best believe that secret service agents were close by. She was also spotted on Thursday enjoying Cashmere Cat's set again with armed men keeping an eye on her.
https://twitter.com/HardysCloset/status/759471803479711744
Both the 18-year-old's parents Barrack and Michelle Obama spoke at the DNC this week making their case for Hillary Clinton for president. But while her powerful parents were helping creating political history, Malia Obama used her free time to enjoy some music at Lolla.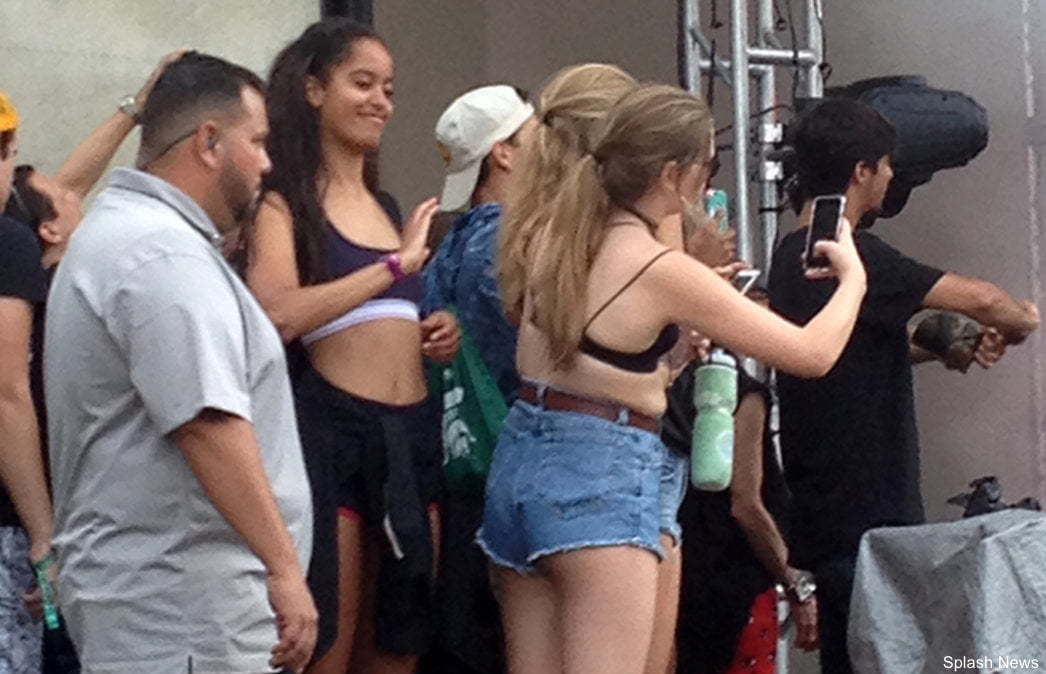 This is not the first time that she is attending the annual music festival. Back in 2014 she was also spotted in the audience having a good time.