Bounty Killer and Mavado finally ended their beef. The two artists made peace at Hennessy Bounty Sundays, a weekly party promoted by the dancehall legend.
Killer, real name Rodney Pryce, praised Mavado during a post on Instagram calling him his son.
Mavado Thanks Beyonce & DJ Khaled For Performance At Formation World Tour Was
"Sorry for all who didn't want to see this folks but give God all the praises there ain't ntn he cannot fix much love goes out to @mavadogully for the surprise fathers night link it was a great momant at @hennessy_bounty_sundays last night father and son like it were in the beginning one step of unity is a mile of strength Tag A Friend If U Are Happy To See This As I Am Now," Bounty Killer wrote.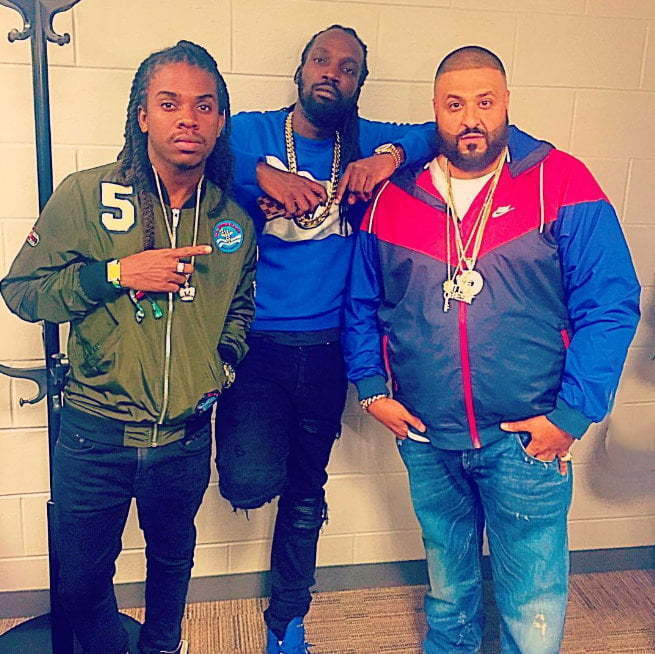 "Despite the cost of the past the present is always a present today is the beginning of our tomorrow folks so use it wisely brothers and sisters it's a very happy day in music today the families and fans are smiling," the deejay added.
Mavado Says Beenie Man Not In His League, Talks Vybz Kartel and Bounty Killer
Mavado also posted the same photo on his Instagram page with the caption, "Bosses."
Sources are telling us that DJ Khaled mastermind the peace between Bounty Killer and Mavado. The We The Best Music Group chief has been friends with both artists for years.
"It was DJ Khaled who encouraged Mavado to surprised Killer at Hennessy Bounty Sundays," sources told us. "It was all good vibe they both have a sit down since that and talk over things."