Kevin McCall has drawn Chris Brown's ex-girlfriend Karrueche Tran into their ongoing feud. The two have been going through a back and forth on social media all week.
"#Baerruche, I know that's you. Stop Baereuche Tran. Before I make a baby with you and name her Loyalty Crown McCall," the singer wrote.
Chris Brown Responds To Man Who Claims He Head Stomped Him
"Lets not re-live the past… I can go there if you'd like… I can refresh your memory," he added.
Karrueche Tran got wound of the tweets and clap back at McCall saying, "You finished or you done?"
"Man, if you don't get the fu** outta here with this sh**," she added.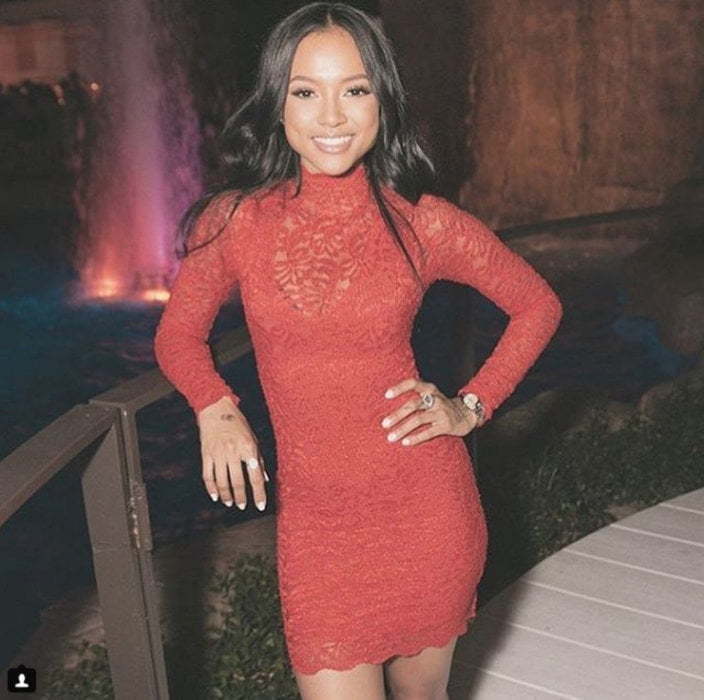 Karrueche Tran has done a good job over the last several months of separating herself from her estrange ex-boyfriend Chris Brown. The two had a bitter split last year over Breezy's daughter Royalty.
Earlier this year Karrueche said that she will never get back together with Chris Brown following a heated argument on Instagram where he criticized her acting gigs. Both Tran and Breezy have not spoken to each other in over a year.
Seems Chris Brown now has a bigger beef to deal with than the one he has with Karrueche Tran. His former friend Kevin McCall has been ripping into him on social media and showing no signs of easing up.
"@chrisbrown u better hope I don't run into you bro and I don't pay no security guards BUT I'm get that fair head up set up…u asked for it," McCall tweeted.
"@chrisbrown aye mention my baby mama or kid again & your next show in L.A gonna be like a Trump rally! u said fucc my grandma remember? Wait," he added.
https://twitter.com/MelaninIsKEY/status/740383362402000901
https://twitter.com/MelaninIsKEY/status/740382306162987012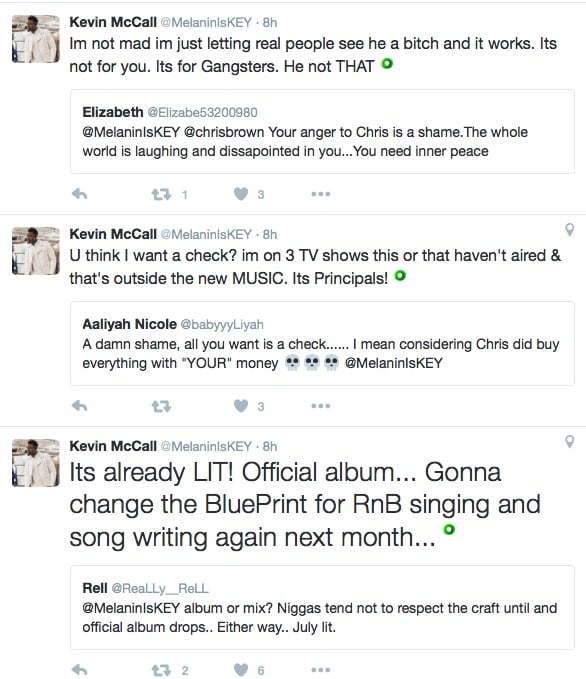 These two should deal with their beef through their music. An R&B showdown maybe.