Beyonce dropped her new album LEMONADE last night and seems the biggest takaway from the visual project aired on HBO was that Jay Z was cheating on her with a Becky.
Seems that Becky is rumored to be Rachel Roy, the ex-wife of Jay Z's ex-business partner now turn enemy Dame Dash. On the first couple of singles on the album Beyonce went in about her cheating husband and the aftermath of his affair.
Beyonce Album 'LEMONADE' (Stream + DL)
Rachel Roy was also connected to the Jay Z and Solange Knowles fight inside a hotel elevator in New York City. According to reports, Jay Z was spotted flirting with Roy at the Met Gala after-party and that infuriated Solange.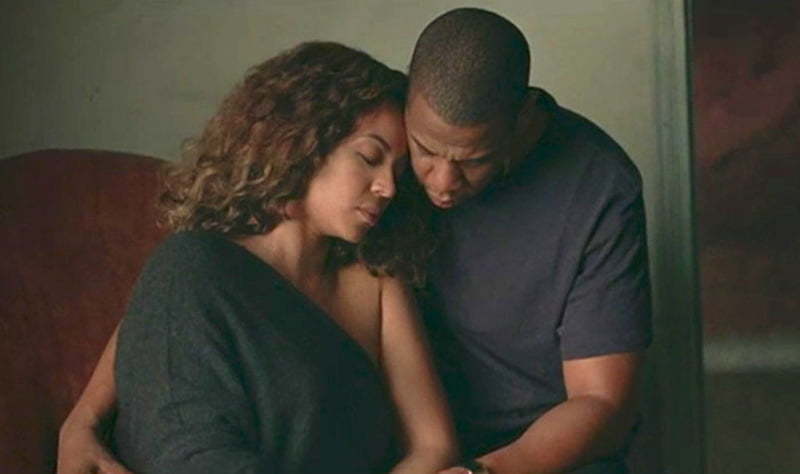 Since Beyonce sings about her husband cheating on her, her legion of fans on social media went in on Rachel Roy who happened to post a photo on her Instagram allegedly taking shots at the pop megastar.
"Good hair don't care, but we will take good lighting, for selfies, or self truths, always. live in the light #nodramaqueens," Rachel Roy wrote in the caption.
Beyonce fans, the BeyHives immediately started trolling her with bee and lemon emojis and memes.
https://twitter.com/PinkCottonMom/status/724200222063267840
Rachel Roy's comment section in shambles…..#beehive ? pic.twitter.com/Y6YcBvS8zS

— Geespin (@geespin) April 24, 2016
ICYMI: Designer Rachel Roy is feeling the wrath of @Beyonce & her Beyhive. #LEMONADE https://t.co/GKhCOL8Yfa pic.twitter.com/FJEl2X3oJk

— Fashionista.com (@Fashionista_com) April 24, 2016
Seems someone even went on her Wikipedia page and wrote that she is deceased.
Rachel Roy's Wikipedia page ?? pic.twitter.com/GSzpi79CPn

— WORLDSTARHIPHOP (@WORLDSTAR) April 24, 2016
Rachel Roy has since broken her silence on Twitter denying that she ever had an affair with Jay Z.
"I respect love, marriages, families and strength. What shouldn't be tolerated by anyone, no matter what, is bullying, of any kind," she wrote.