Dancehall diva Spice became the subject of fat shaming last weekend when some of her fans went in on her weight on Instagram.
The rise in comments about her weight came after a camera man broke his leg while dancing with Spice on stage during a concert in Connecticut earlier this month.
"I'm extremely comfortable in my own skin," Spice said. "Those exact same persons who are fat, shaming me will be the same ones who will have much to say if I get extremely slim, so I normally don't get fazed by criticism. Trust me! I'm in love with my weight."
She also added that some of her fans simply blew things out of proportion and that the camera man already requested a rematch for in the summer when his leg is healed up.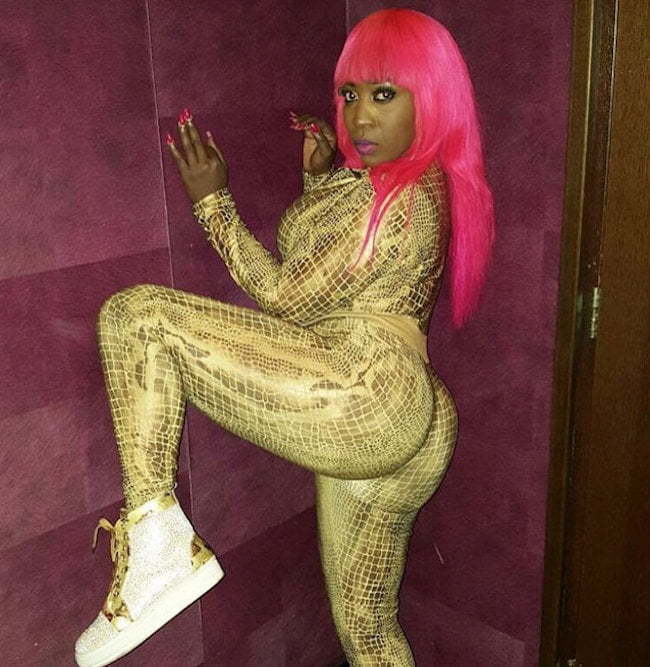 "I just heard from the party promoter that the photographer is requesting a rematch in August, and I will return to give him his heart's desire," she said. "I guess he wants back his street credibility, but he still won't win again."
Spice, aka the Stage Show Boss, has been known to call up fans on stage for a match up with her in dancing. Usually it is a female fan but on this occasion the camera man bravely took on the challenge.
Didn't end well for him.