Chris Brown and Karrueche Tran are both solo this Valentine's Day. The former couple went through a bitter split a year ago after news broke of Breezy's love child.
The two celebs have proclaimed their single status via social media. Sources are saying that they both still have unresolved feelings for each other.
"They both still love each other a great deal but are reluctant to act it," sources close to the former couple revealed.
Chris Brown Dissing Karrueche Tran and Future On IG
Despite rumors of relationships with different women, Chris Brown has maintained that the only lady in his life right now is his daughter Royalty. "Breezy just stuck in fatherhood at the moment man and that's a good thing for him because at least he is staying out of trouble you know what I mean," sources said.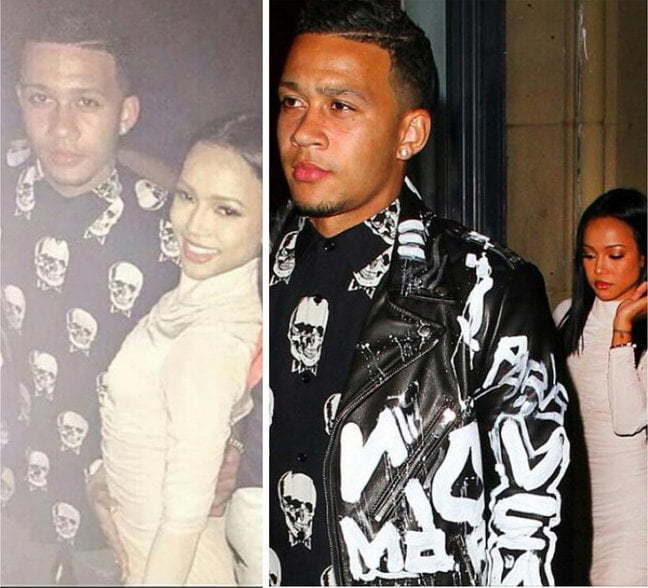 Karrueche Tran has also been linked to different people including Manchester United soccer stud Memphis Depay. Last year October the two were spotted hanging out in Europe, but have maintained that they are just friends.
"Karrueche is still in love with Chris but he hurt her so much that her heart is turning into stone," sources close to the aspiring actress said. "There are plenty ballers trying to get a piece of her but they quickly realize that she is too bitter to be in a relationship right now. It's not her fault but she can't help but be like that."
Tran called it quits with Chris Brown in March last year after learning that he fathered a child with former video model Nia Guzman. The two went through a bitter split with Karrueche blasting him on social media and Breezy constantly calling and texting her asking for forgiveness.
Seems there will be a lonely Valentine for both Chris Brown and Karrueche.