Sean Kingston is currently in Jamaica working on his new album. The reggae pop star recently shoot a music video on the island for his new single "One Away" produced by Chimney Records.
The singer says he was vacationing in Jamaica for the holidays and that turned into him doing some work with some local producers and artists.
VIDEO: Sean Kingston – One Away
Kingston sat down with Winford Williams last week where he opened up about his Jamaican roots, his new album, and his friendship with Buju Banton.
"While I was here I was able to go back to my old school Ocho Rios high and talk back to the kids and donate a few laptops to them and it feels amazing to be able to give back and put a smile on those kids faces and give them hope and inpsire them to be whoever they want to be," Sean Kingston said.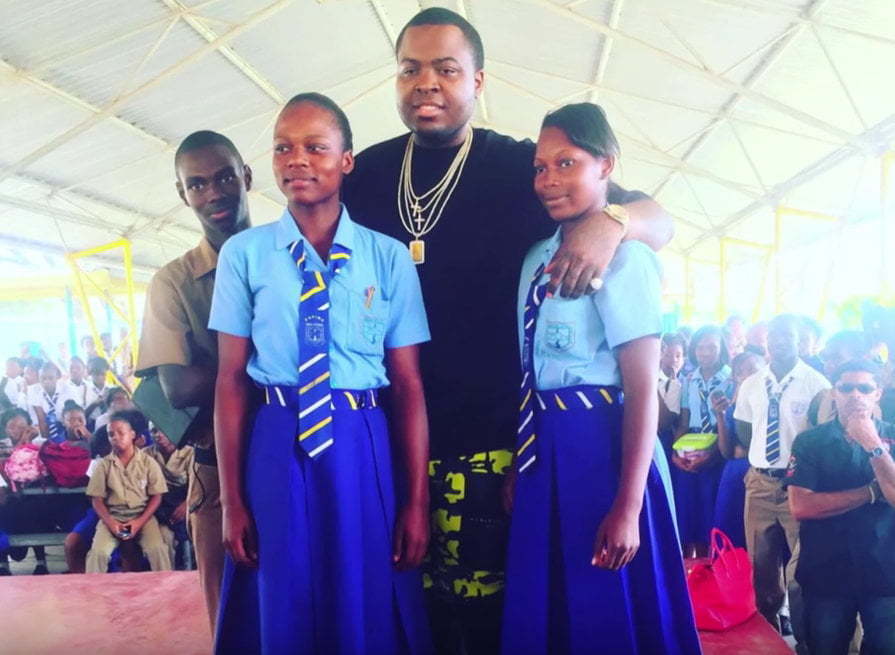 The "Beautiful Girl" singer says that he long absence from music is mostly due to his lack of creative control of his music going forward.
He also spoke about being mentored by incarcerated reggae singer Buju Banton and even visiting him in prison a few times in South Florida.