Who are the 10 Greatest Rappers of All Time?
Billboard just publish its list of the 10 Greatest Rappers of All Time and Brooklyn dominate it with Notorious B.I.G. coming in first and Jay Z second.
The likes of Tupac Shakur, Nicki Minaj, Dr. Dre, and Kanye West were absent from the list but Kendrick Lamar made the cut with his "triple and quadruple-time rhythms, his layered adlibs, and his multiple-personality voices, the Compton rapper is arguably the greatest rap craftsman to emerge this millennium, but his lyrical content never suffered," Billboard wrote.
Kendrick Lamar is perhaps the only artist to completely change the face of rap since the start of this millennium. The compton emcee was ranked No. 9 on the list.
"Jay Z's nimble flow," the magazine wrote helped him to rise among the ranks back in the mid to late 1990s. Billboard rank Jay Z No. 2 on the list behind Biggie Smalls.
Eminem, who arguably made the biggest impact on rap music since the new millennium, came in at No. 3.
Rap legends Rakim and Nas rounded out the top five with Andre 3000 of Outkast taking the No. 6 position. Lauryn Hill is the only female rapper to make the list coming in a No. 7.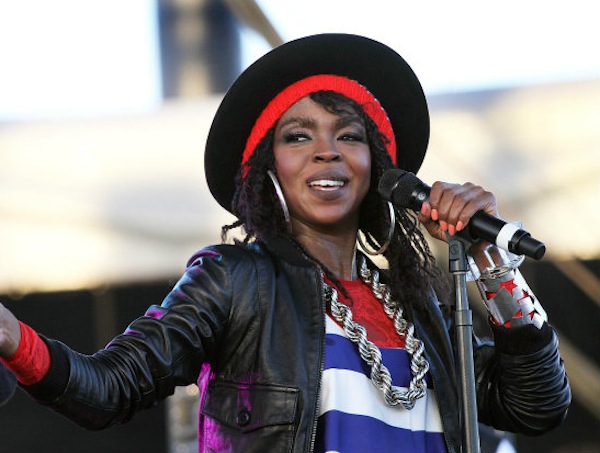 "As one of the most versatile musicians in hip-hop, Lauryn Hill buoyed her group The Fugees in the '90s with professor-level raps and velveteen vocals," the magazine wrote. "It was with her 1998 debut, The Miseducation of Lauryn Hill, though, that she became fully realized, boiling down a bad breakup into a project equal parts grit and vulnerability."
The list would not be complete without the addition of Lil Wayne, who made a name for himself with the most Billboard Hot 100 hits after surpassing Elvis.
Ghostface Killah of Wu-Tang Clan also made the cut.
Top 10 Greatest Rappers of All Time:
10. Lil Wayne
9. Kendrick Lamar
8. Ghostface Killah
7. Lauryn Hill
6. Andre 3000
5. Nas
4. Rakim
3. Eminem
2. Jay Z
1. Notorious B.I.G.