Drake is making it clear that his song "Diamonds Dancing" off his new mixtape "What A Time To Be Alive" is not about Nicki Minaj or any beef with her.
The Toronto rapper dropped the album jointly with Atlanta rapper Future on Sunday and already it's sparking a lot of controversy.
After taking a jab at Chris Brown on a single called "Live From The Gutter", Drake has turned his attention to Nicki Minaj where he raps about a female doing him dirty.
Drizzy's people are saying that the song "Diamonds Dancing" has nothing to do with Nicki Minaj and could be about anyone.
"Drake has a lot of respect for Nicki and would never attack her in a song because he has her number and would more give her a call than air something out on a record," sources told us. "That verse was recorded before the Meek Mill beef. There is no issue between Nicki and Drizzy and that whole thing with Meek is long over."
Check out some of the lyrics for Drake and Future song "Diamonds Dancing" below.
"You doing me dirty
How we let it get like this I don't know
But that n**a can't save your soul, nah
Doing me dirty, you doing me dirty
Haven't even heard from you
How can you live with yourself
Haven't even heard from you
How can you live with yourself
Ungrateful, ungrateful
Your momma be ashamed of you
I haven't even heard from you, not a single word from you
Ungrateful
I'm too good for you, too good for you
You should go back to a perfect match for you, unstable
Doing me dirty (dirty, dirty)
You're making me nervous
I haven't even heard from you
You look drained, you look exhausted
Girl them late nights ain't good for you
Really starting to show on you
Don't hit me up when it's good for you"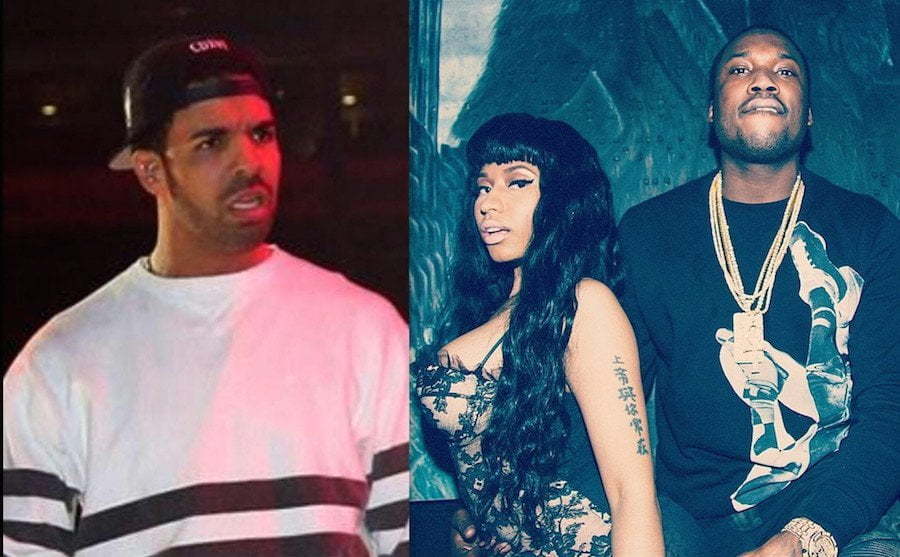 It could be about Nicki Minaj, it could be about Rihanna or any other of the many females Drake dated in the past. Bottom line is he is hurt by the chick who is rapping about.
Drake labelmate got caught up in the crossfire during his beef with her boyfriend Meek Mill. Drizzy name drop Nicki in both his diss songs "Charged Up" and "Back To Back."
Meek also publicly called out The 6 God claiming that their beef is all over his obsession with Minaj.