Meek Mill is having plenty fallout over his beef with Drake, but Nicki Minaj didn't dump the Philly rapper contrary to reports.
Last month, Meek Mill went on a Twitter rant calling out Drake for allegedly using a ghost writer to write his songs. Drake fired back with not one but two diss tracks before Meek coughed up a less than paltry response.
The Dreamchasers rapper went on stage and apologize to Nicki Minaj and Drake for his Twitter rant but that wasn't enough to stop Drizzy from firing back.
MediaTakeOut broke a story that Nicki Minaj has dumped Meek Mill over his ongoing beef with her labelmate.
Sources close to the Trinidadian bombshell are telling us that she and Meek are still together.
"They are still very much together there were no split or dumping over a beef with another rapper," sources told Urban Islandz. "Nicki is being thrown into a tight spot because that is her boyfriend and that is her close friend and labelmate. So she is just trying to stay out of it and keep a low profile until it all blow over."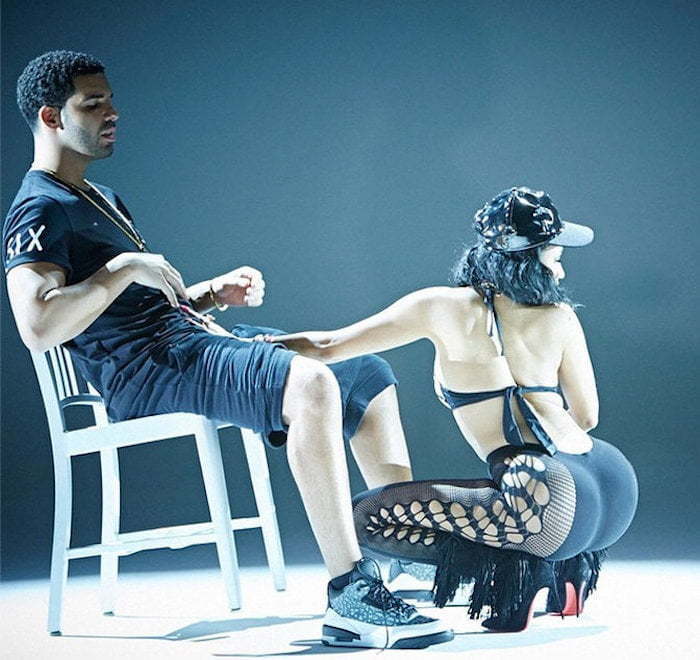 Nicki Minaj has been silent on the beef so far that. She even took a flew blows from her ex-boyfriend Safaree as a result of Meek's behavior on social media.
The Maybach Music Group emcee has also been silent on Twitter since Drake dropped his second diss song. There are also no recent photos of Meek and Nicki together posted on either of them Instagram. This is unusual and could be a sign that there is trouble in their relationship over the beef.
The couple is currently touring for the North American leg of Nicki Minaj's PinkPrint tour. That tour wraps up later this month.