Gully Bop and Tony Matterhorn are locked in a bitter beef that is currently being aired out on social media. But things could take a turn for the worst after Bop's fiance Shauna Chin threatens to sue the veteran sound system selector.
The beef between the two deejays started when a video of Gully Bop and Nuffy in New York clowning Tony Matterhorn.
"(Matterhorn) come a foreign and make man rub down him belly like jelly," Bop said. "I saw it one Facebook its not hiding… it's on the internet everybody is seeing it."
This photo has been causing Matterhorn a lot of backlash on social media since last month.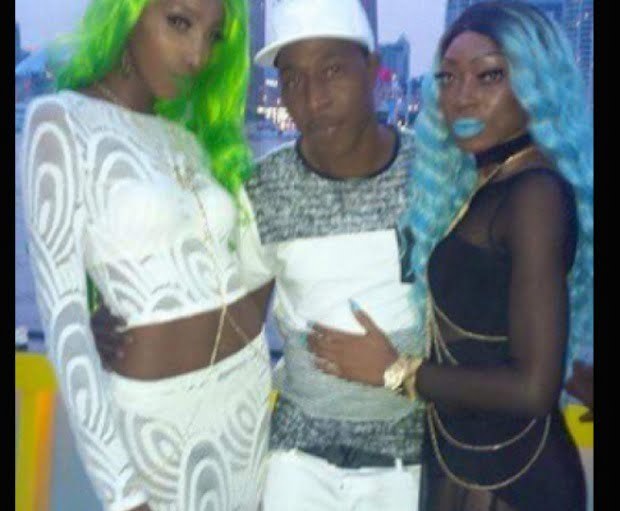 The "Dutty Wine" deejay has since responded to Gully Bop jab and he went in on the viral dancehall deejay and his fiance Shauna Chin, who is now threatening to file a lawsuit.
Matterhorn posted a series of videos on Instagram threatening Gully Bop and Nuffy.