Meek Mill and his girlfriend Nicki Minaj were a hot commodity at last night's BET Awards 2015.
The new favorite couple in hip-hop walked the red carpet hand-in-hand before taking the stage at the Nokia Theatre.
SEE ALSO: Did Nicki Minaj Had BET Banned Her Ex Safaree From Red Carpet?
Meek Mill kicked things off with his single "Monster" before bringing out Chris Brown and Nicki Minaj to perform their new smash single "All Eyes On You." Listen to the crowd when Nicki chimed in from behind the mist to spit some rhymes about her budding new relationship.
This is the first time that the couple is putting their relationship on a big stage like the BET Awards for millions worldwide to see them holding hands together.
Nicki Minaj and Meek Mill also sat together in the celebrity packed audience with her mother sitting behind her.
During their performance, the Young Money rapper fans were making them their relationship goals on Twitter.
The Trinidadian-born rapper also had a big night at the BET Awards, winning her six consecutive Best Female Hip-Hop Artist. Nicki Minaj shared the moment with her mother Carol Maraj. She also took home the Viewers' Choice Award for her single "Only" featuring Drake, Lil Wayne, and Chris Brown.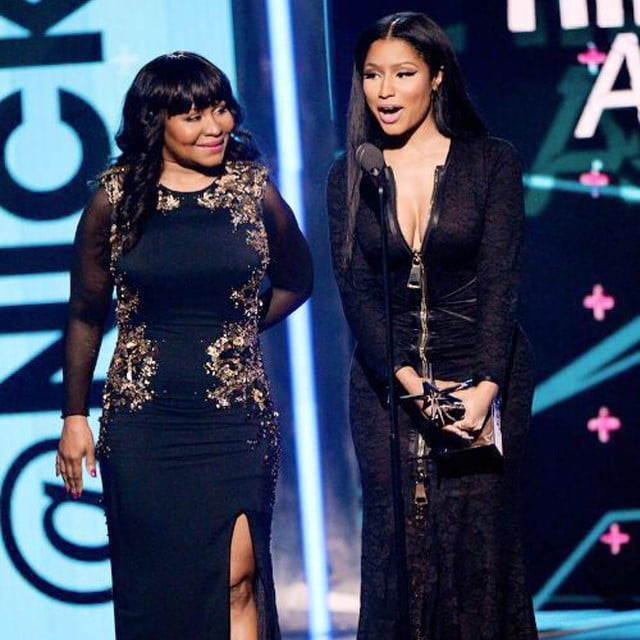 "This is for everybody in this room… one day you will wake up and look around and your dreams will be gone, and then you will be mad at somebody, but be mad at your goddamn self," the "Feeling Myself" rapper said while accepting her award.
Some folks thinks that Nicki Minaj was taking shots at her estranged ex-boyfriend Safaree Samuels. While others thinks that she was dissing Lil Kim.
Nicki and BET stirred up some controversy over the weekend when her ex-boyfriend Safaree announced on Twitter that the network banned him from walking the red carpet.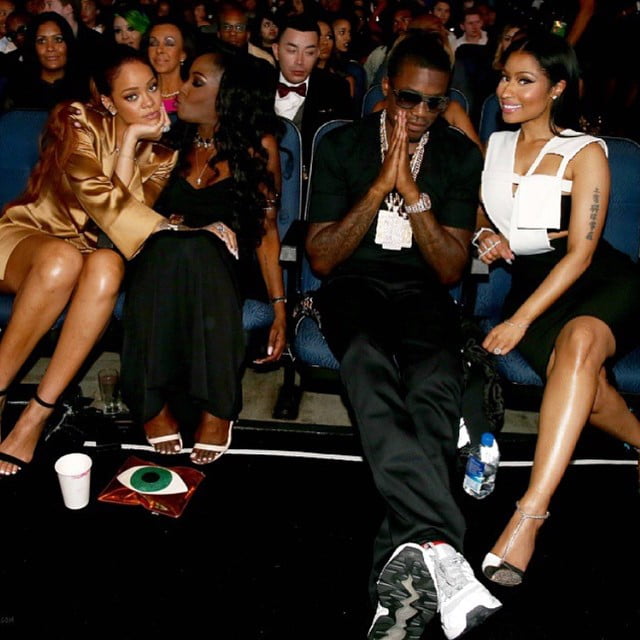 gallery