Meek Mill just confirmed that he and Nicki Minaj are not engaged.
The couple sparked rumors back in April when Nicki Minaj posted a photo of her giant diamond ring that Meek Mill gave to her.
SEE ALSO: Nicki Minaj And Meek Planning Full On Beyonce And Jay Z On Tour
For the first time Meek Mill is responding to rumors that he proposed to Nicki Minaj.
"It's definitely real," Meek Mill told Fader magazine. "But it ain't really time to get married yet. We're still learning each other, feeling each other out."
Clearly, Meek Mill and Nicki Minaj has had a long talk about marriage and babies and has decided that it is too early.
Atlanta rapper T.I. questioned Meek Mill for Fader and asked him to clear up some of the rumors that are going around about himself and Nicki Minaj.
"I ain't engaged," the Philly rapper told T.I.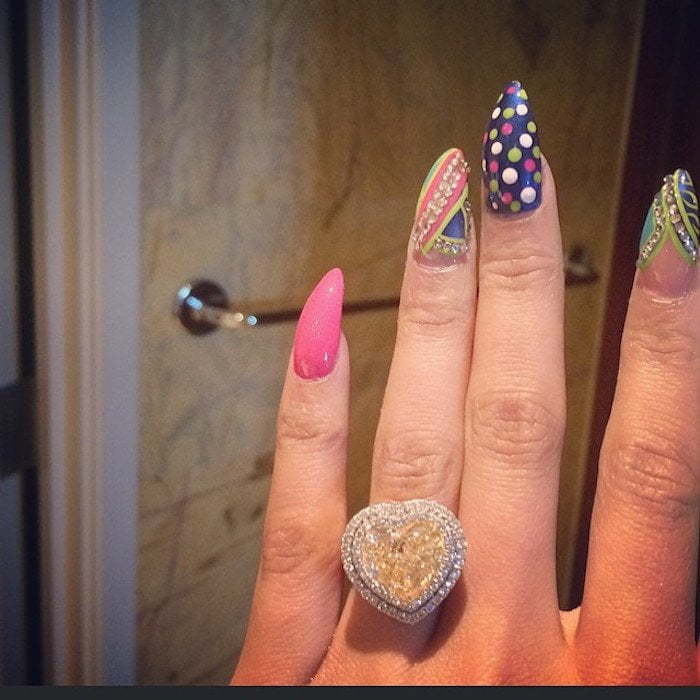 Meek also said that even his own grandmother believed that he was getting married to Nicki Minaj this year after seeing the rumors on TV.
In April, sources connected to the Trinidadian rapper told Urban Islandz exclusively that the couple are not engaged.
"She just post the photo or the ring and everyone ran with the story that she is engaged, but she is not," our sources said. "At the moment Nicki is fully focused on her career and has no plans to get married anytime soon. It was not a publicity stunt because she did not confirmed with anyone that she is engaged."
To add fuel to the rumor, Drake also congratulated her on her engagement on stage in front a large audience.
"Make some noise for like, the love of my life, I love this girl right here, we're family forever," Drake told the crowd. "Congratulations and all that, you what know I'm saying."