Viral dancehall sensation Gully Bop made a hugely successful Sting debut.
Sting 2014 was a major disappointment but the inclusion of Country Man, aka Gully Bop, in the lineup was a big payoff for Isiah Laing.
Although his set was shot, Bop managed to get the biggest forward from the crowd despite other big names coming before him like Capleton, Tarrus Riley, Demarco and more.
Gully Bop performed some of his signature lyrics before taking a few shots at Ninjaman who backed out of a clash last minute.
Watch Gully Bop full performance at Sting 2014.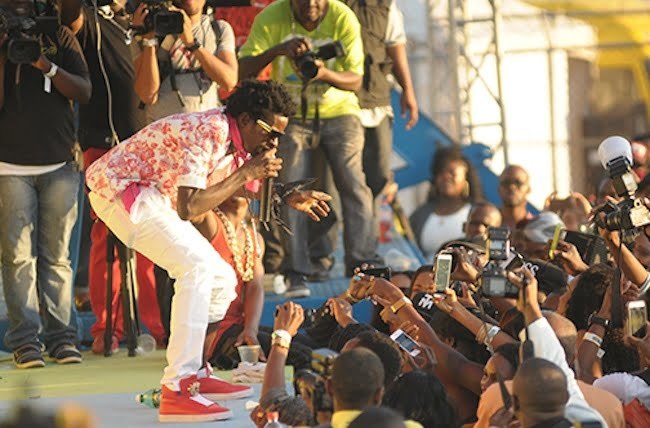 "It was a nice experience performing at Sting," Gully Bop said after the show. "Ninjaman run and Black Ryno love run up onstage but him never try that with me because him afraid."
Gully Bop says he has some big plans for 2015 when he will release a lot of new singles.
"The people love me, and for 2015 Gully Bop career will stand tall," he said. "I have nuff nice songs and I am not talking about slackness, I am talking clean music."