Rihanna and Usain Bolt could be bumping heads regularly at the Puma headquarters in Herzogenaurach, Germany soon.
The Bajan pop icon flew into the sports wear head office on Monday night to sign a new deal with the company that will see her taking on a new role as a Creative Director and a global ambassador.
SEE ALSO: Rihanna Look Stunning At Her First Diamond Ball In LA [PHOTO]
Up to now Usain Bolt was the biggest name Puma has behind the brand, but now Rihanna will even bring more attention to the company.
Rihanna will be heavily involved in designing shoes and sports gears for Puma. She will "design and customize classic Puma styles and create new styles to add to the Puma product portfolio," the company said.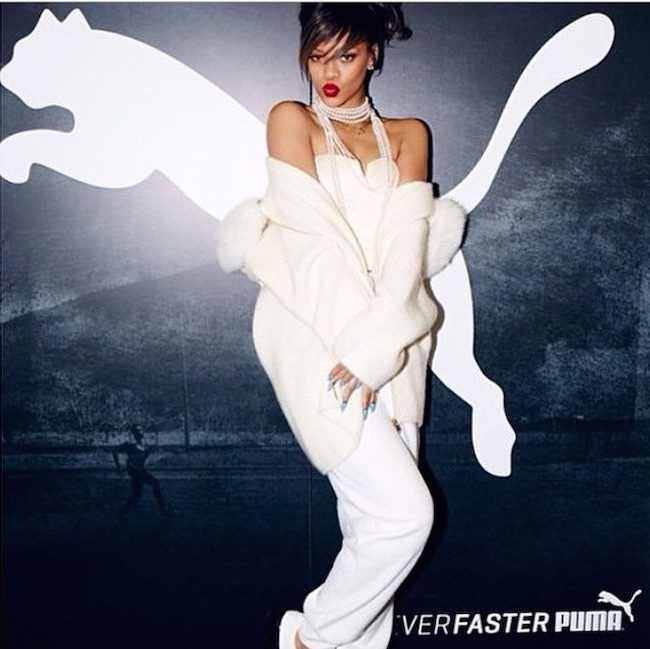 "I'm very excited about this. Whether it's apparel or shoes or accessories, I want to modernize it by highlighting the classics and going from things that make Puma Puma — give it a youthfulness, make it hip, basically [make it] Rihanna," Rihanna told WWD.
Rihanna is currently working on her new album R8. A release date for the highly anticipated project has not yet been released.