Rihanna was looking stunning last night when she hosted her first annual Diamond Ball to benefit the Clara Lionel Foundation.
The packed event was held at The Vineyard in Beverly Hills on Thursday night with a ton of celebrities coming out including Kim Kardashian, Kris Jenner, and Big Sean.
"One of the greatest benefits of my job was being able to start the Clara Lionel Foundation in honor of my grandparents," said Rihanna. "There is truly nothing I'm more proud of and we've just gotten started. I'm excited to continue my work and thrilled to be able to host the Diamond Ball – a night that promises to be elegant and inspirational."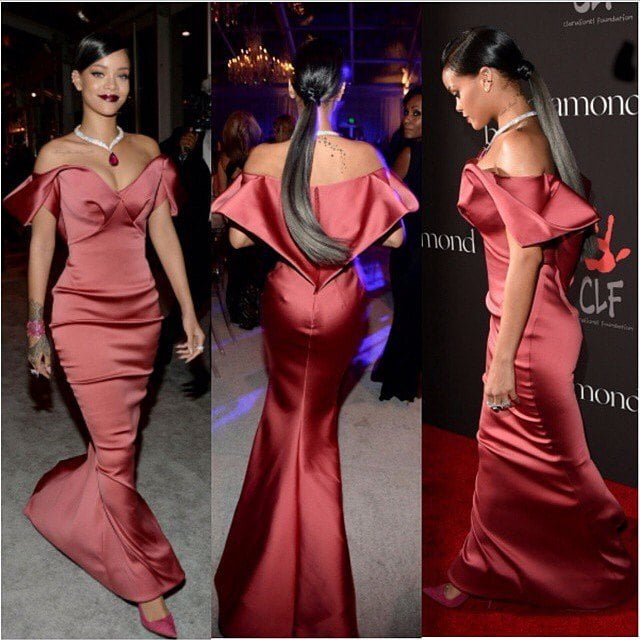 In 2012, Rihanna founded the Clara Lionel Foundation in honor of her grandparents, Lionel and Clara Brathwaite, shortly after her grand mother died. Her grandmother's death was an emotional roller coaster for her since Rihanna and her were very close.