Chris Brown is not liking TMZ founder Harvey Levin right now.
Yesterday TMZ posted a story about Chris Brown shoving a female fan at a nightclub in Houston. Turns out Breezy didn't like the story and went on a rant about the celebrity gossip site.
SEE ALSO: Karrueche Tran Fears Chris Brown Will Dump Her For Rihanna Again
The "New Flames" singer pretty much called Harvey Levin the devil.
"What the devil looks like in person," Chris Brown said on his Instagram page. "Lol. You sad little man. You've been trying for years to destroy me. It won't work. Your efforts are flattering. When you look back on your life when it's that time for you to depart, what can u actually say you've accomplished in life? Bringing people down and being the number one source for negativity. Life's too short homie. Find some sort of happiness. You are a grown a*s man. God bless you bruh."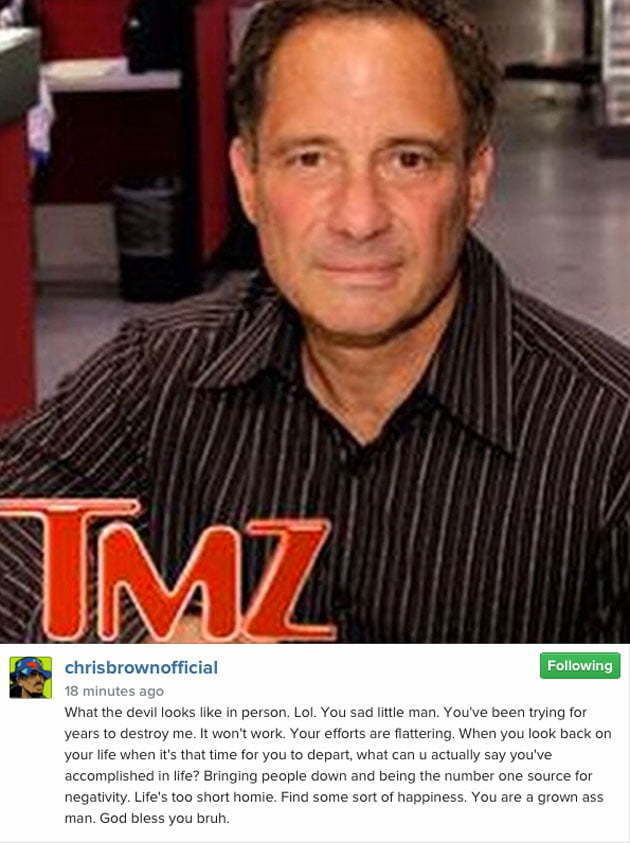 Chris Brown has since deleted the post from his Instagram page.
The female fan in the video says she is considering legal actions against Chris Brown following the incident.