Chris Brown and Drake ended their bitter feud earlier this year and are now working together.
These are two of hip hop's most talented artists on the scene currently so without doubts a Breezy and Drizzy duet would be epic.
SEE ALSO: Chris Brown Says He And Rihanna Has A Business Relationship
Speaking with Access Hollywood, Chris Brown opened up about reconciling with Drake and what's in the future for the two.
"For me, it was more of a mature thing," Chris Brown said. "What I portray in my music is all positivity, and who I am as an artist. I try to portray the most positive aspect of who I am and the world in general, because we deal with so much negative on a day to day basis. I never really lived my life having grudges or disliking somebody."
"I think in the future we could," Brown said about collaborating with Drake. "His music is amazing… so as far as like the collaboration, I think that's something if the fans want, I think that's something they should get."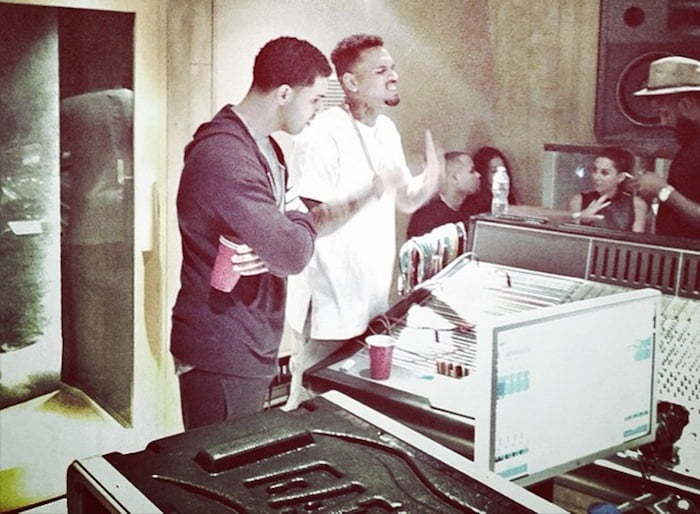 Chris Brown and Drake were involved in a massive brawl at WIP nightclub in New York in the summer of 2012 that left several people injured including Chris, his bodyguard and NBA player Tony Parker. The club has sinced shut its doors.
But earlier this year a photo surfaced online showing the "New Flames" singer and the Toronto emcee hanging out in a studio. That photo fueled rumors that they are working on new music together.
Chris Brown released his long awaited new album X last week and is currently doing a promotional tour to push the album.