Celebrities are not allowed to criticize Blue Ivy's hair and Karrueche Tran and BET producers learned the hard way.
During her hosting gig on BET's 106 & Park on Monday, Karrueche Tran made fun of Jay Z and Beyonce's daughter hair.
SEE ALSO: Chris Brown, Karrueche Tran Ready to Have A Baby
Apparently someone told the producers of music countdown show that it would be a good idea to call out Blue Ivy after the VMAs.
"I really did wake up like this, because my parents never comb my hair," Karrueche said while playing a game of the top six things Blue Ivy thought about the VMAs.
Beyonce legion of fans, code name BeyHive, went in on her on Twitter calling her every name in the book including a side chick with no talent.
@karrueche right now pic.twitter.com/qbkwa4dASa

— REEM WOLFE (@reemteam23) August 26, 2014
Karrueche Tran even claimed that she was a BeyHive and that did not help the backlash.
I am definitely team #BeyHive ??

— Karrueche Tran (@karrueche) August 25, 2014
Now y'all know I LOVE me some Beyoncé and Blue Ivy! I didn't write this script y'all lol

— Karrueche Tran (@karrueche) August 25, 2014
As a Black man and former @BET College Rep, it's disheartening to know a @106andPark producer would write a "bullying" script for @Karrueche

— Kenneth Ware Jr. (@KennethWareJr) August 26, 2014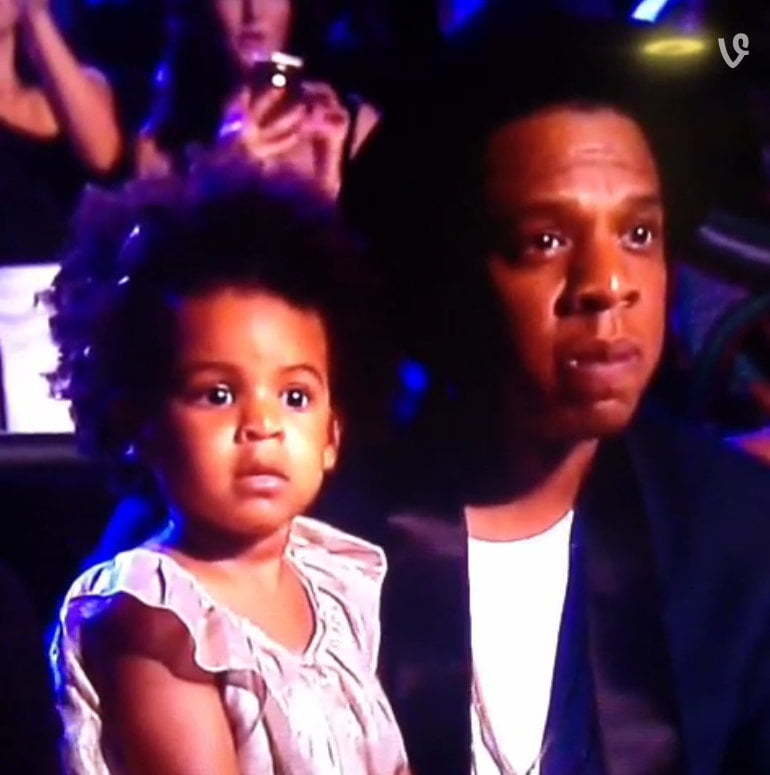 BET's President of Music Programming, Stephen Hill, has since issued an apology via Twitter and asked fans to not blame Karrueche Tran.
The next 4 tweets should be read as one.

— Stephen Hill (@StephenGHill) August 26, 2014
(1/4) Last night on 106 & Park there was a stupid, unthoughtful joke made about a young child.

— Stephen Hill (@StephenGHill) August 26, 2014
(2/4)We apologize publically to the child's parents (and have done so privately) and we have taken punitive actions with those responsible.

— Stephen Hill (@StephenGHill) August 26, 2014
(3/4)It was very bad judgment and we will serve you much better in the future.

— Stephen Hill (@StephenGHill) August 26, 2014
(4/4) Oh, and please don't hate on Karrueche; it was NOT her fault. We also apologize to her for putting her in that position.

— Stephen Hill (@StephenGHill) August 26, 2014