Karrueche Tran rarely ever do an interview where she openly discussed her relationship with Chris Brown and her issues with Rihanna.
Tran made headlines last year when her on-again off-again boyfriend dumped her and rekindled his relationship with Rihanna. But that reunion never last and Brown and Tran got back together.
SEE ALSO: Chris Brown Call Ex-Girlfriend Karrueche Tran From Jail [VIDEO]
Karrueche Tran made an appearance on Keke Palmer's BET talk show "Just Keke" earlier this week where she opened up about the heartbreak.
"I've never dated a celebrity, so it was very new to me, paparazzi and all that," Tran said. "Even the situation with Rihanna, the reason why people tuned into this so much is because it's relatable. I have girlfriends, I have family who's gone through the same situations. The case of the ex. We all go through it."
The 26-year-old aspiring model also opened up about battling Rihanna and her legion of fans called Navy on social media.
"In this case, my boyfriend is a celebrity who's ex-girlfriend is an even bigger… so not only am I fighting a battle with her, I'm fighting a battle with her 14 million fans or however else," Tran added.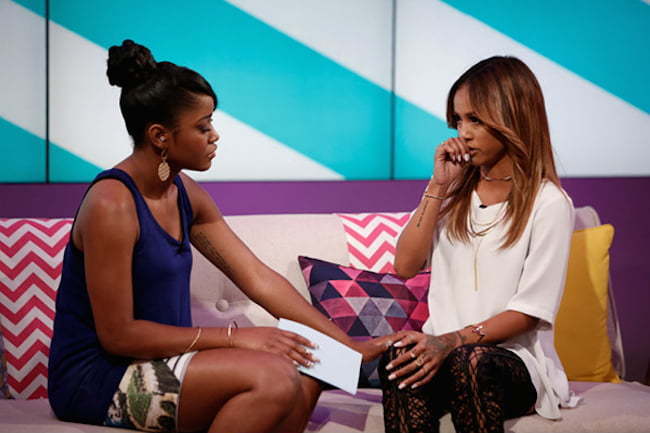 "They make up all kinds of crazy stuff and it's like they know nothing about me," Karrueche continues. "But because they know nothing about me, because I stay so mute sometimes, that leaves open space for them to say whatever they want."
Karrueche Tran got emotional when Keke Palmer asked her about the love triangle and the heartbreak she received.