R. Kelly has finally break his silence on recent reports that his teenage daughter becoming a transgender boy.
The news has been making the rounds since last month after 14-year-old Jaya posted some photos on Instagram and also changes his name to just Jay.
SEE ALSO: Lady Gaga Shelf Music Video With R. Kelly Over Sexual Assault Controversy
SEE ALSO: R. Kelly Talks Possible Reunion With Jay-Z, Best Of Both Worlds Fallout
During a sit down with Chicago's WGCI at Summer Jam 2014, R. Kelly was asked to address the situation.
Host Nina Chantele asked Kelly, much to his disliking, what he thinks about his daughter becoming his son.
"You don't wanna really open it up with saying my daughter's becoming my son," Kelly said. "You know what I'm saying? … Always believe what you see, with your own eyes, that is. Always believe what you see. That's the best way to go about this business. I've heard a lot of things about a lot of people, and it was never true."

"You save money so your kids can go to college," R. Kelly continues. "No matter what they are or who they are, they're still your kids, you love them, you know? You've got to support them. You want to support them. … At the end of the day it's not about me no more. It's about three lovely, lovely kids that I am in love with and that's in love with me."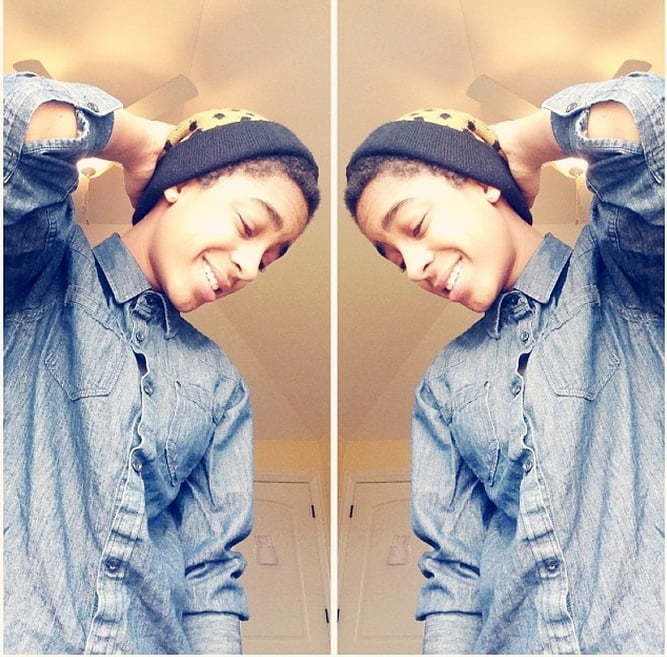 According to reports, Jay says he wants to do a sex change and fully become a boy.