G-Unit is back. 50 Cent says a new G-Unit album is in the works following a surprise reunion at last weekend's Hot 97 Summer Jam at the MetLife Stadium in New Jersey.
According to XXL Magazine, the group is currently working on a new album which will be executive produced by 50 Cent.
SEE ALSO: Beyonce Attacked 50 Cent Over His Beef With Jay Z
"Being able to bring everybody out to actual shows is not difficult for me," 50 Cent said. "I can do it. I have a compass, a moral compass that comes from my corner on 134th Street. We supposed to behave and respond to each other a certain way. We supposed to hustle to eat. We supposed to get what we supposed to get, not have things handed to us because nobody never gave me nothing. It may be my fault for enabling them at points."
"We got no dates, we working," Young Buck said. "[We] in the studio. Stay tuned."
"Work in progress," Lloyd Banks added. "We just put out the new freestyle today. Check it out."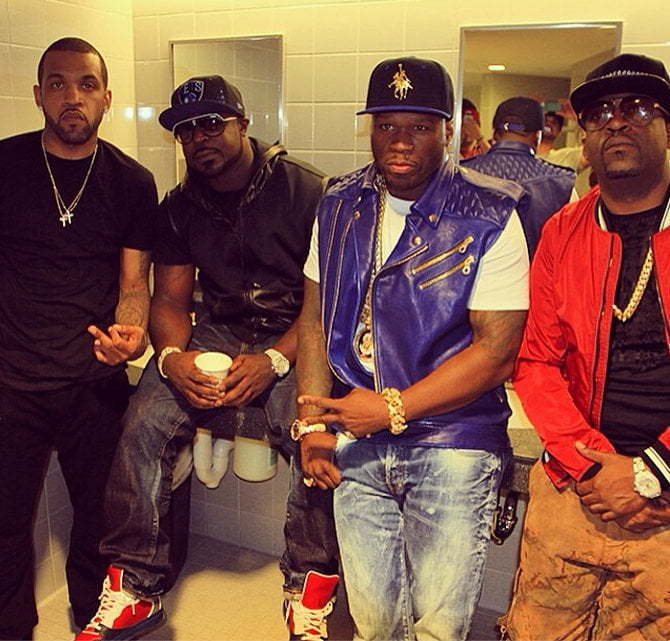 Following their bitter fallout back in 2008, 50 Cent reunited G-Unit members Young Buck, Lloyd Banks, and Tony Yayo at the 2014 Hot 97 Summer Jam hip-hop festival.
That performance last Sunday was the first live performance for the group since 2008.