Alkaline is shooting back at his critics to leave him alone and let him live life in his new music video "Live Life."
The video saw Alkaline and his dog clad in a wife beater on top of a hill while the deejay spit the lyrics to the single. The end of the video show the Youngest and the Baddest deejay nodding off while getting a tattoo.
SEE ALSO: Alkaline Donates $200K To Cancer Patients
Alkaline is gearing up for a big performance at this year's Reggae Sumfest in Montego Bay next month.
Peep the video below.
Share your thoughts on this new video "Live Life" from Alkaline in comments below.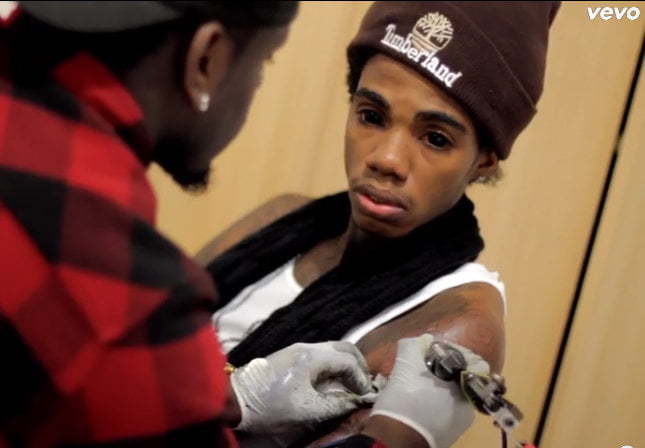 gallery