Nicki Minaj posted a photo on her Instagram page yesterday with a cryptic caption.
"SINGLE N READY TO MINGLE," she wrote.
Immediately her fans started dissecting what she wrote and came up with a theory that she split with longtime boyfriend Safaree Samuels.
SEE ALSO: Nicki Minaj Shot Sexy Commercial For Myx Moscato [PHOTO]
Some folks even went as far as digging up a photo that Safaree posted with the caption "Trust nobody."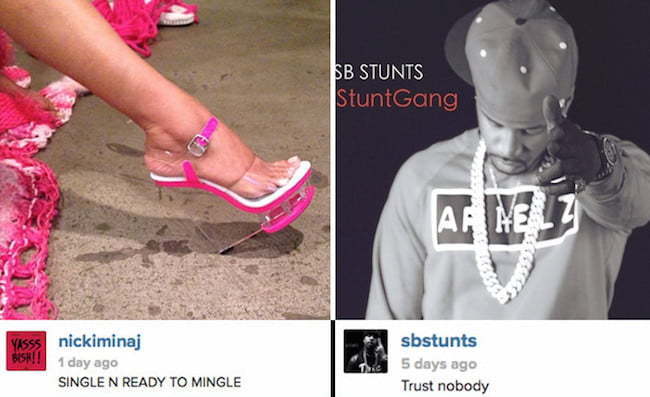 According to TMZ, sources say the couple had a dispute that lead to Nicki Minaj posting the cryptic message which was intended as a shot towards Safaree.
But they have since reconcile and are good again.
Safaree Samuels has several tattoos of Nicki Minaj on his body so he is in for a long ride.