The 22nd staging of the 'Greatest Reggae Show on Earth' will be buzzing with some of Reggae's biggest names.
The long awaited return of Busy Signal to the Sumfest stage is set to complement the comeback of otherperformers and legends in their own right, Sanchez and Freddie McGregor.
SEE ALSO: Wiz Khalifa, Tessanne Chin Booked For Reggae Sumfest 2014
Reggae Sumfest is set to get underway from July 13 – 19 with stage shows Thursday to Saturday at Catherine Hall, Montego Bay.
Busy will be making his first appearance on the festival since 2009 and comes in on the back of his platinum single Bumaye with Major Lazer. Bumaye was featured on Pepsi International's recent global advertising campaign which also showcased football superstar Lionel Messi.
The artiste has recently completed a tour of East Africa, notably Uganda. Fans can expect the usual energetic Busy Signal as he delivers hard hitting lyrics to songs such as Step Out, Jail, Wine Pon Di Edge and Not Going Down. The versatile deejay, can also soothe with his lyrical delivery on songs such as One More Night and the recent reggae hit Come Over (Miss You). Busy will perform on Thursday July 17 as part of Dancehall Night.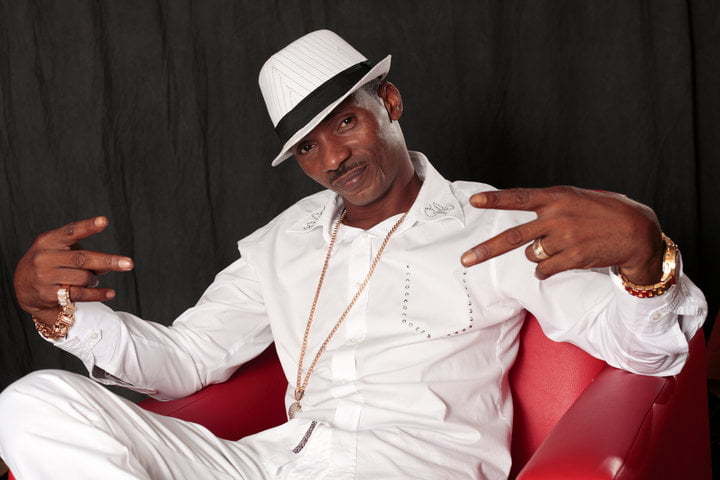 The Big Ship Captain, singer, musician and producer, Freddie McGregor, is also set to grace the Reggae Sumfest stage with hits from his innumerable catalogue on International Night II. McGregor launched his career in music at the age of seven in the 1960s when he first recorded for Studio One Label. Since then he has coined mega hits such as Big Ship, Push Come to Shove, Bobby Bobylon and Brotherman.
McGregor, in speaking about his performance said patrons can expect his old hits complimented with surprise performances. "My performance will be a uniquely special one at the closing of the event. The members of Big Ship, Chino, Stephen and Yeshemabeth, the band itself, my backing vocals and I are coming with full force. There'll also be a special guest performance for the night," McGregor said.
Kevin Jackson aka Sanchez will hit the Reggae Sumfest stage this year after a nine year absence. Sanchez since his emergence has grown as one of the treasured vocalists from the shores of Jamaica and possesses a massive collection of perennial hits such as Never Dis The Man, Frenzy and I Can't Wait (You Say You Love Me). Sanchez willmake his return to the stage on International Night II, Saturday July 19th. In the meantime, enjoy the video for his latest single Him Buy Yu A Drink.
Reggae Sumfest will be staged from July 13 – 19 with a Beach Party on Sunday at Aquasol Beach, the All White Party on Tuesday at Pier 1 and stage shows from Thursday to Saturday at Catherine Hall. The festival will feature some of the greatest local and international performers.
With the recent announcement of Assassin, Mr. Vegas, Spice, Alkaline and the return of Busy Signal to complement the headliners, Tessanne Chin, Sanchez and Wiz Khalifa, anticipation is already frenetic for the 22nd staging of the show. Sponsors for this year's festival include, Digicel, Iberostar, Secrets, Pepsi, Jamaica Tourist Board, Gleaner and Irie FM.