Nicki Minaj enlist Soulja Boy for her latest single "Yasss Bish."
The track is the latest off her highly anticipated new album The Pink Print, due later this year.
SEE ALSO: Nicki Minaj Twerking While Previewing New Single [VIDEO]
The Trinidadian rapper is already blazing up the airwaves with some catchy singles including "Lookin Ass," "Chi-Raq," and "Danny Glover (Remix)."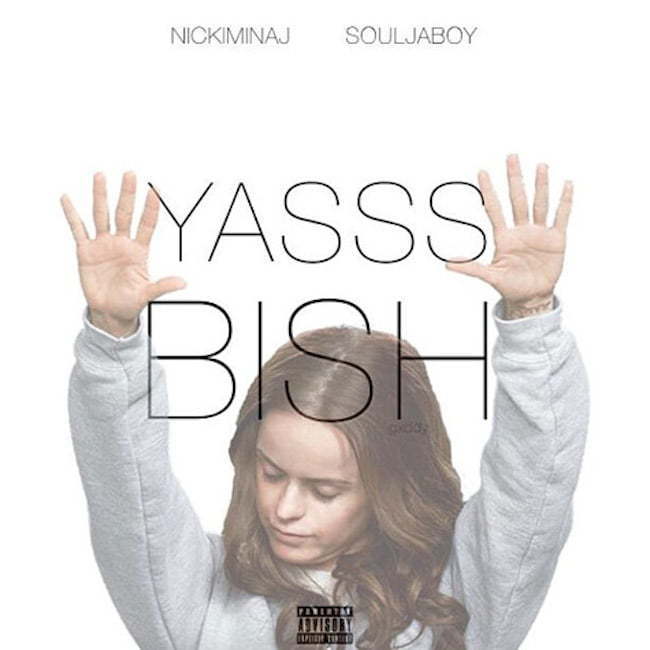 Hook lyrics:
Yasss, Bish,Yasss (x12)
Tell 'em give a bad b*tch a proper due
What they say ain't never what they gon' do
It say 250 on that fu**ing sticker
Pink Print hot it should be in some slippers
SEE FULL: Nicki Minaj Ft. Soulja Boy – "Yasss Bish" Lyrics
Nicki Minaj also put her fans on high alert that she will be dropping new singles this month. But could it be the full album coming?
Listen to Nicki Minaj featuring Soulja Boy "Yasss Bish" below.