Black Ryno is still basking in his victory over Kiprich at Sting 2013 and is still figuring out how he will be spending his US$30,000.
But Kiprich attribute his embarrassing loss to an ambush.
DETAILS: Black Ryno Killed Kiprich At Sting 2013 Clash
According to Kippo, he never expected a clash with Black Ryno and came prepared for Mad Cobra.
"I came out to deal with the big guns like Cobra because it was me against the odds. Me nuh get fi guh plan nothing fi Ryno," Kiprich said. "Everything wey yu hear mi talk pon the stage beside Ryno a freestyle, but dem did dun tell Ryno sey him a guh war me."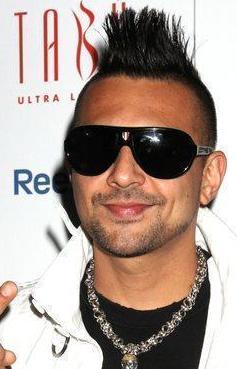 But Black Ryno hit back saying Kiprich statement is all bull. The former Portmore Empire deejay says Kiprich should just admit defeat and stop finding excuses.
"First of all, how him can say ah him pay me, or give me the run?" Black Ryno said. "Tell me something, the one year yu a clash fi $3 million, yu give it weh to yu little friend, mi no buy dat. Ah good artiste, but him need fi just admit defeat and move on, mi peel off him stripe like banana … quickly,"
Perhaps Kiprich want a rematch but he will have to wait a year for Sting 2014 to come around again.
Watch video footage from the clash below.