Jamaica's sweetheart Tessanne Chin is back on home soil after winning The Voice season five on Tuesday.
The Jamaican songstress touched down in Kingston on a Digicel jet on Friday afternoon with The Voice trophy in her hand.
NEWS: Tessanne Chin Hit Billboard Hot 100 With "Bridge Over Troubled Water"
She was greeted by her husband Michael Cuffe, her dad Richard Chin, her sister Tami Chynn, and Tami's husband Wayne Marshall.
There were a huge crowd of supporters cheering her on. Tessanne Chin jokingly say she now wants a Grammy to compliment her The Voice trophy as she thanks everyone for their support.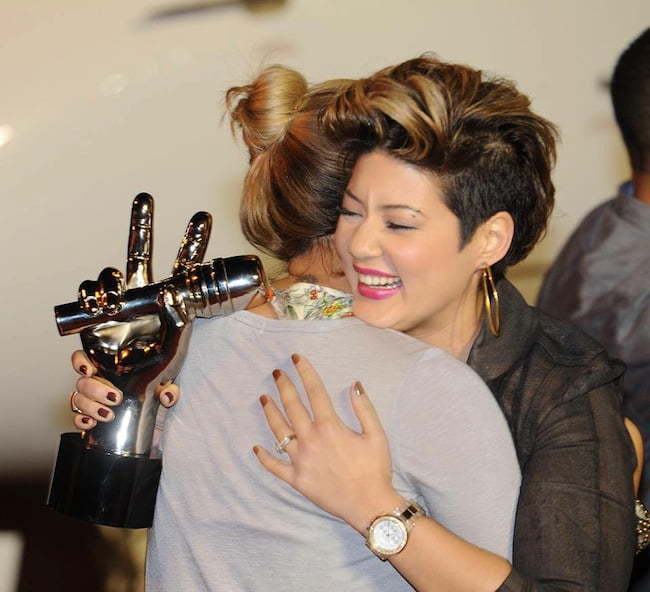 Tessanne Chin will spend two weeks in Jamaica before heading back to the States to continue recording her new album and do some promotional run.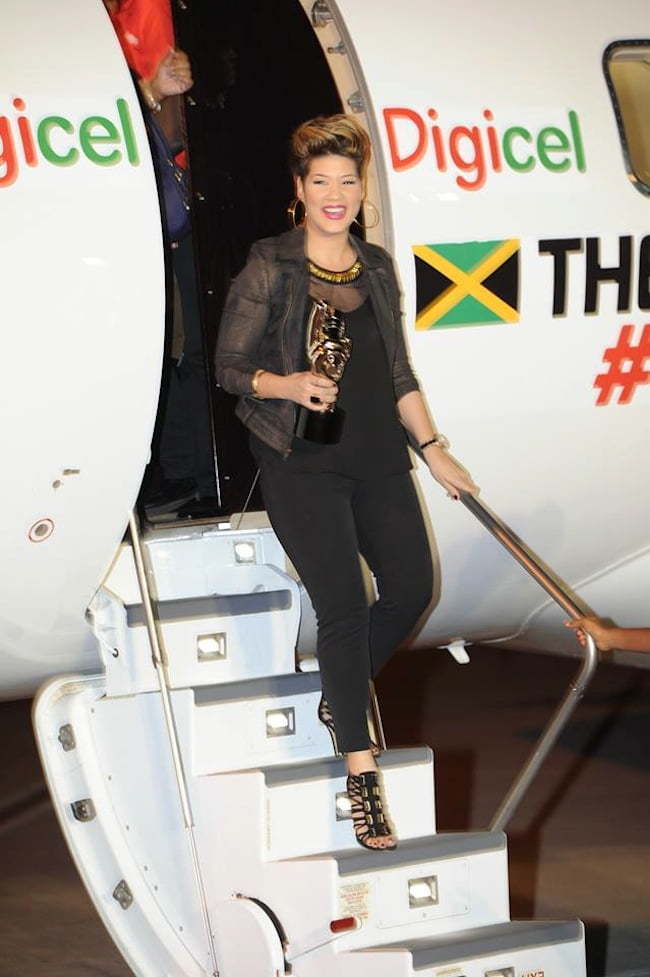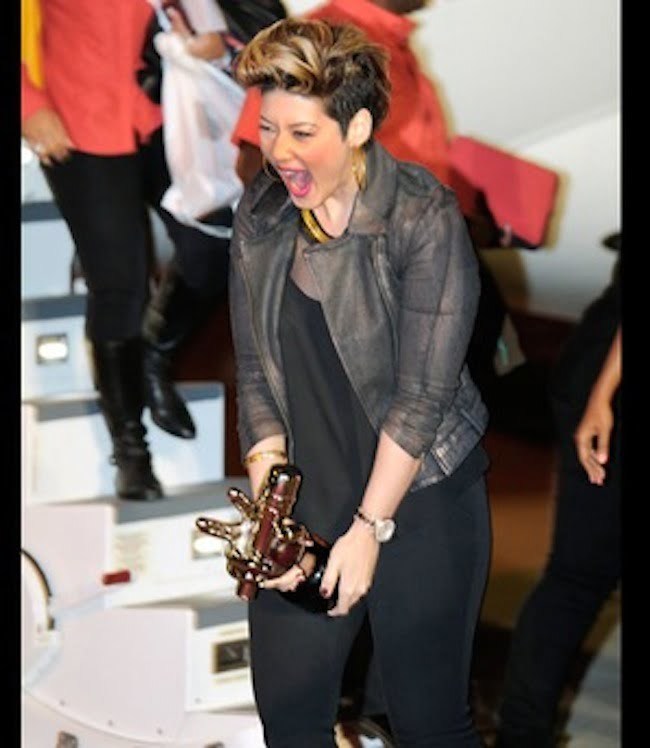 gallery"72557,72558,72559,72562,72560,72561″]