Vybz Kartel and his co-accused are back in court today for day 25 and the final day for this year.
The judge told the jury yesterday to return to court on January 6, 2014. This means that former head of the Jamaica Constabulary Force's Cybercrime Unit, Patrick Linton, is still giving testimony behind closed doors.
NEWS: Jurors Frustrated With Vybz Kartel Murder Trial, Media Locked Out
Hilton has been giving testimony for over a week now with no media or public access to the court.
The trial will adjourned today for the Christmas holiday and gets underway on Monday, January 6.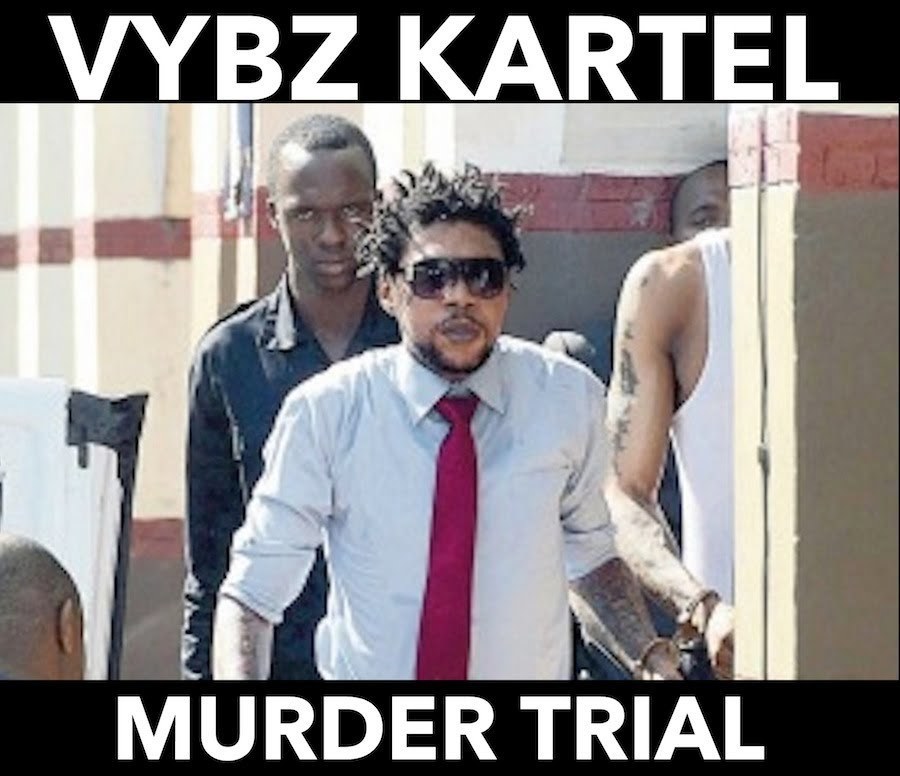 The judge will also rule on what aspects of Patrick Hilton's testimony will be entered into evidence.
Kartel, born Adidja Palmer, and his co-accused Shawn "Storm" Campbell, Kahira Jones, André St John, and Shane Williams are on trial for the alleged murder of Clive "Lizard" Williams.
Police say Williams was beaten to death on August 16, 2011 at a house in Havendale over a missing firearm.
Police has yet to find his body.
Check this page regular throughout the day for any new updates