Legendary tennis sisters Venus and Serena Williams are in Jamaica.
The pair drew a large crowd of onlookers as they hold a tennis workshop with a group of young aspiring tennis players. They first stopped by the Tryall Clubs in Hanover before going to Treasure Beach in St. Elizabeth.
Jamaican Olympians Warren Weir and Yohan Blake also shared in the occasion with the Williams sister. Blake gave the sisters two pairs of special edition Jamaica headphones.
Serena Williams is currently ranked the number one woman tennis player in the World. She holds seventeen Grand Slam titles, while her sister holds seven.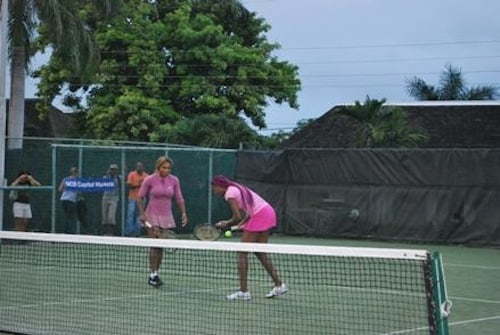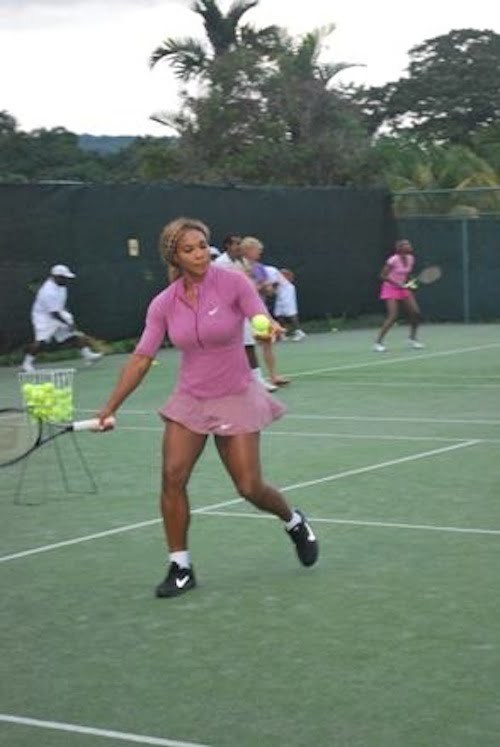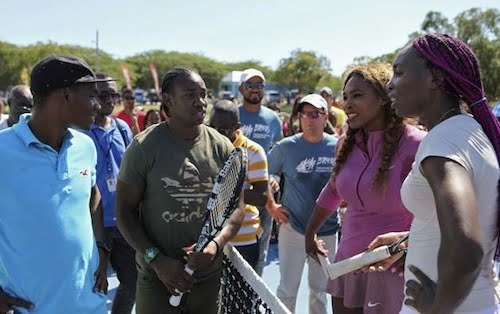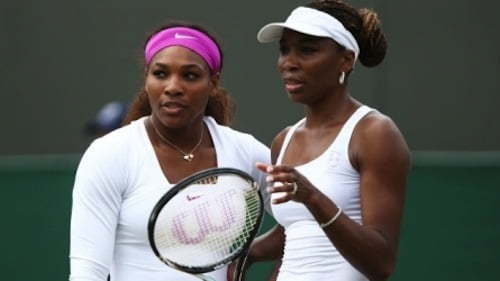 gallery