Rihanna will now have all her navy's buying FILA outfits and Timberland boot.
The Bajan mega pop star is like a walking ad and brands are all clamoring to get a piece of her.
Rihanna Drop $22 Million On Beachfront Pad In Barbados
RiRi was spotted leaving her hotel in New York City yesterday and she was well prepared for the fall weather. She donned a FILA jersey, black jeans and classic Timbs boots, with her jacket in hand.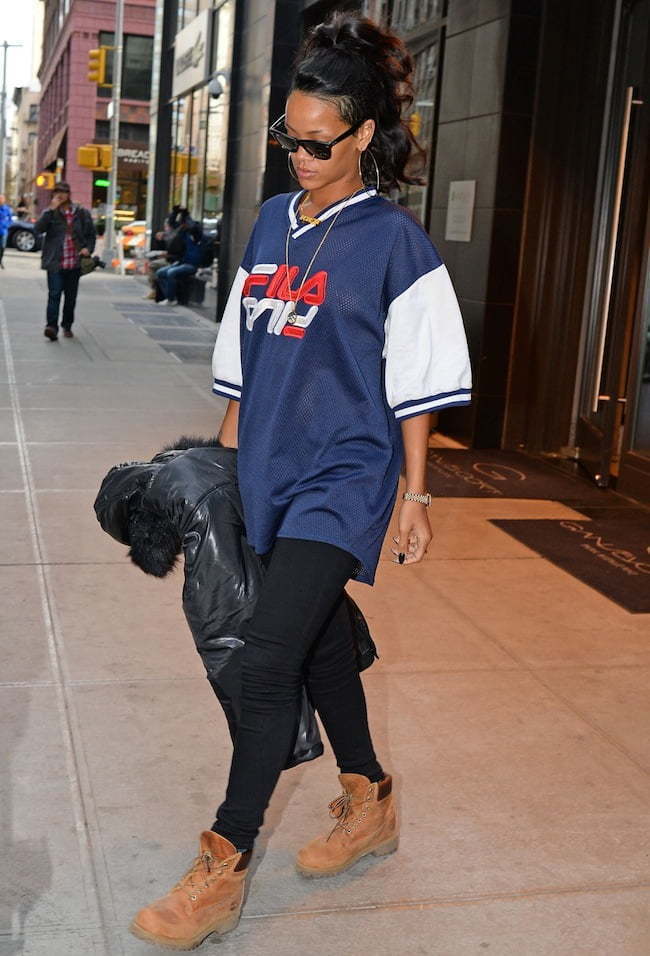 Rihanna spend nearly a week in Barbados on a mini vacation spashing around in the Caribbean sea and hosting a birthday bash for her 85-year-old grandfather.