Tessanne Chin continues to wow everyone on Season 5 of The Voice making her the hot favourite. But she can't do it without your vote.
A lot of you have been asking how you can vote for Tessanne Chin on The Voice. Here are some of the ways you can help her win the top prize of a recording contract and a cash prize of $100,000.
Place a simple phone call to 877-553-8710.
You can also vote online via NBC The Voice Facebook app here.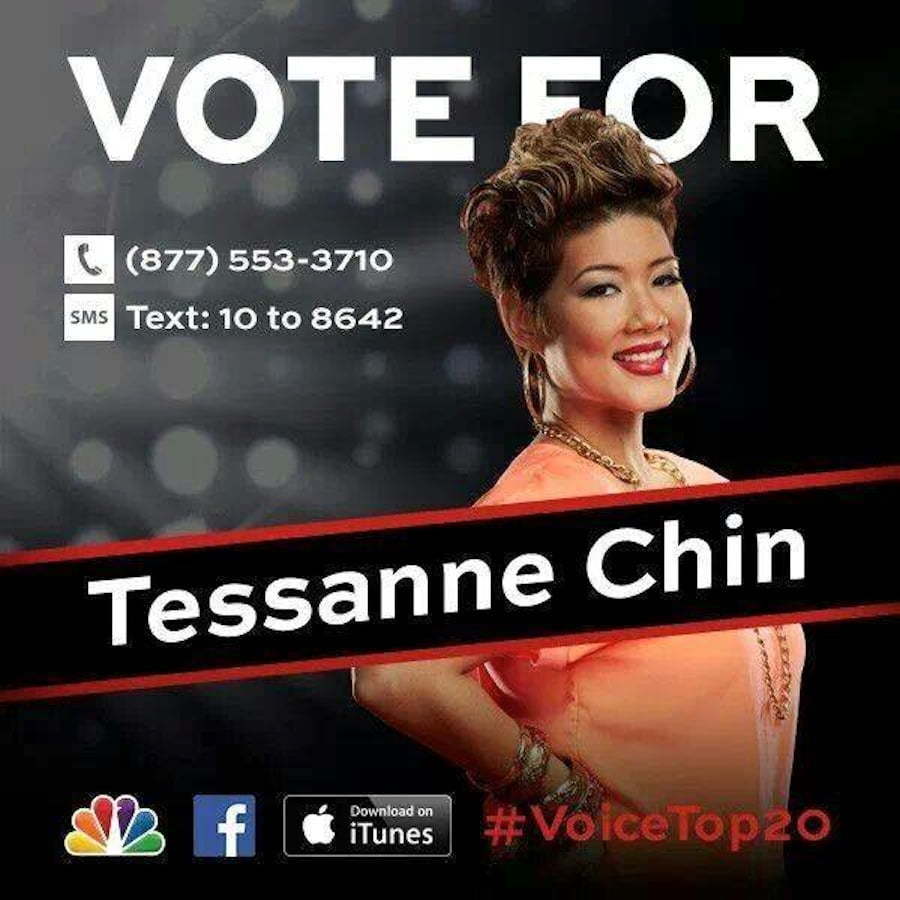 Remember to vote as much as you can.
WATCH: Tessane Chin Performs 'Many Rivers To Cross' On The Voice Live [VIDEO]