Eminem new album The Marshall Mathers LP 2 is in stores today, November 5, 2013.
To mark the occasion Eminem appeared on the cover of the upcoming issue of Complex Magazine and in the editorial her opened up about the album, particularly how personal it was for him.
NEWS: Rihanna And Eminem Create "Monster" Chart History
The magazine created two covers one of which is a throwback that brings us as far back as 1992 before anyone even know there would be an Eminem.
"On the first Marshall Mathers LP there were some personal things that I addressed and on this record there are some chapters that I wanted to close," Eminem told Complex. "This isn't Recovery, where I was coming off some personal tragedies. I'm not coming off of a drug overdose. It's more about going back to the basics of hip-hop and some fundamentals in that sense."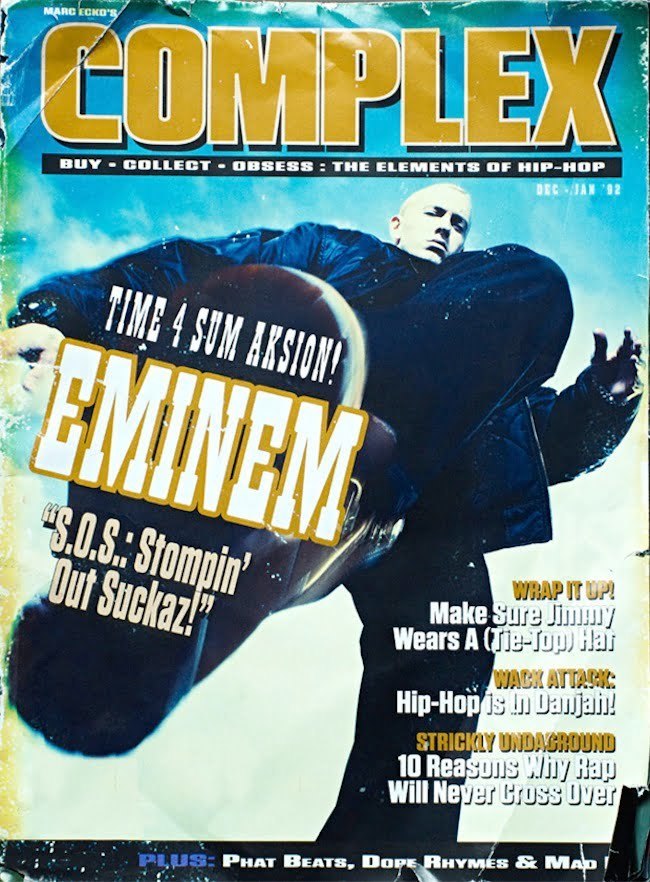 "A lot of my career I put a lot of my life out there," the Detroit emcee added. "It was personal sh-t I would put out there and didn't really give a f. Sometimes I think back and I'm like, 'Damn, was I doing the right thing? How much of myself do I wanna put out there?' In one aspect you want your fans to feel like they know you and connect with you. But then you're like, 'Man I got nothing to myself no more.' I don't want to give away how personal this sh-t is going to get."
The Marshall Mathers LP 2 features appearances from Skylars Grey, Rihanna, Kendrick Lamar, and more.
Dr. Dre and Rick Rubin executive produced the album.