The rift between Nicki Minaj and Drake was very real and the two are still not back on solid ground.
The two labelmates were once so close fans thought they were dating, but that's not the case these days.
VIDEO: Nicki Minaj Response To Kendrick Lamar, "I'm The Queen & King Of New York"
On his new album, Drake revealed a secret rift between himself and Nicki Minaj last year. Dissecting the lyrics from "Tuscan Leather", Drake said he dropped the ball on something and Nicki Minaj was upset.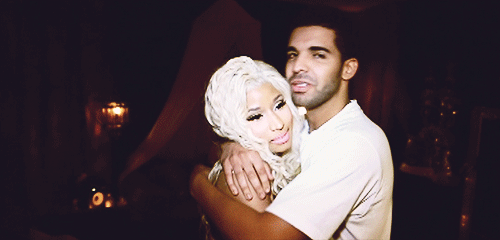 In a recent interview Drake also said Nicki Minaj didn't call him and congratulate him on the success of his new album Nothing Was The Same.
Speaking with DJ Whoo Kid, Nicki Minaj says unlike Drake, she will be including other YMCMB artists on her upcoming album.
"No, I'm Young Money 'til the death of me," Nicki said. "Drake can do what Drake do but Nicki Minaj is a whole different person. I think your team is your team. Who gives a f about trying to be different? I'm always going to want my team to be a part of my project, no matter what, in some way."
Although Nicki Minaj wasn't directly dissing Drake, she is evidently upset with her longtime friend over something we still don't know the detail.
Perhaps Nicki Minaj asked Drake to record on a single and he turned it down.
Your comments below.