Chris Brown finds himself in a lot more legal troubles last night after he was arrested for assault.
According to report, Chris Brown and his bodyguard got into a fight with a man outside the W Hotel on K Street in Washington D.C. at approximately 4:30 a.m. this morning.
Chris Brown allegedly punched the victim in the face where he received a broken nose and was taken to the hospital.
Both Chris Brown and his bodyguard, Christopher Hollosy, were taken into custody and booked for felony assault.
Breezy was in Washington D.C. to host a homecoming party held at The Park at Fourteen nightclub.
Chris Brown also allegedly hurled some gay slurs at the alleged victim.
Law enforcement sources and the alleged victim tell TMZ … before striking the man, Chris said, "I'm not into this gay s**t, I'm into boxing." After Chris punched the man, the fight was taken to the ground.
Chris Brown ex-girlfriend Karrueche Tran tweeted about the incident this morning.
I hate waking up to bad news

— Karrueche Tran (@karrueche) October 27, 2013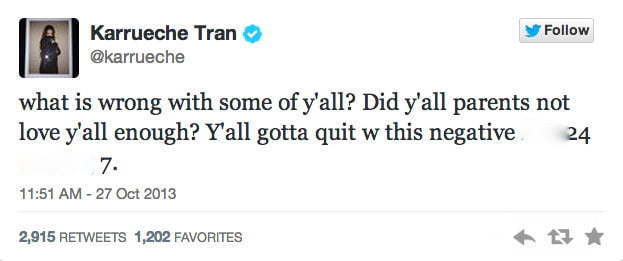 Chris Brown is still on probation for his 2009 assault on Rihanna. The R&B singer could be thrown back into jail for a few years as a result of this arrest.