Mavado and DJ Khaled paid a special visit to BET's 106 & Park on Wednesday to premiere his new music video "Give It All To Me" featuring Nicki Minaj.
The video has been getting rave reviews since making its debut yesterday on the music countdown show.
"I did the song and gave it to my manager and we said we needed someone on it and her suggested Nicki," Mavado said. "My manager went and spoke with Nicki people and gave her the track and she said she liked it from the first time she listened to it."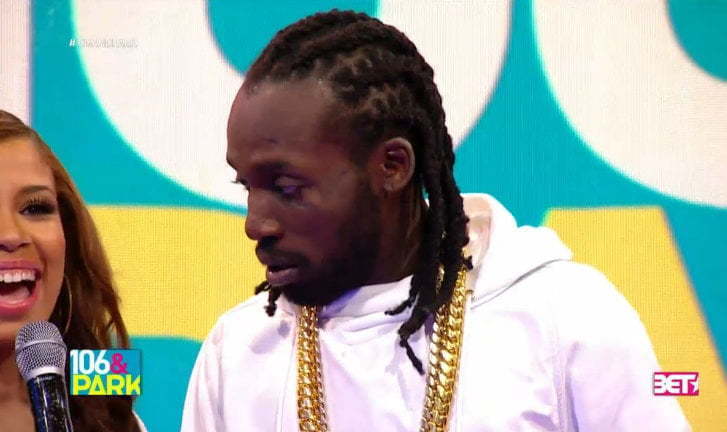 Mavado said Nicki Minaj recorded her verse couple days after and requested to do a music video immediately. The duo shot the video for the catchy single in New York last month.
Rappers Ace Hood and Vado and appeared on the show with Mavado and DJ Khaled.
Watch the video below and tell us what you think about Mavado's huge gold chains?