Selena Gomez is among the 95% of the female population that has a crush on Drake.
Speaking with Boston's AMP radio program The TJ Show, the former Disney star and ex-girlfriend of Justin Bieber confessed her feelings for Drake, but says her booty maybe be too small for his standards.
"I'm like, 'awww he [Drake] did that for me' when it's like, he did it on Twitter," Selena says, referring to when Drake wrote something on Twitter. "I'm like 'my baby did that for me!'"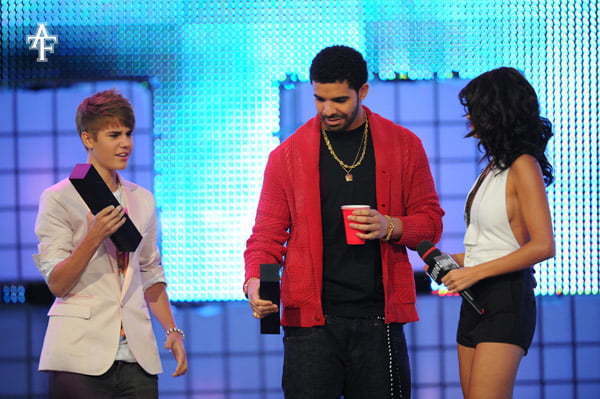 When asked if she would date Drake if her asked and she said no.
"Nooo… And I mean this in the nicest way. I just don't have a big enough butt for Drake," Selena added while laughing.
She would totally say yes if Drake asked her out.
Your comments below.