Dancehall's favourite couple Wayne Marshall and Tami Chynn are the proud parent of this adorable baby boy.
Tami uploaded the above photo on her Facebook fan page showing Wayne Marshall on daddy duty.
"#Myboys I feel so blessed when I'm with these two. Thansk for being an awesome daddy," Tami Chynn wrote.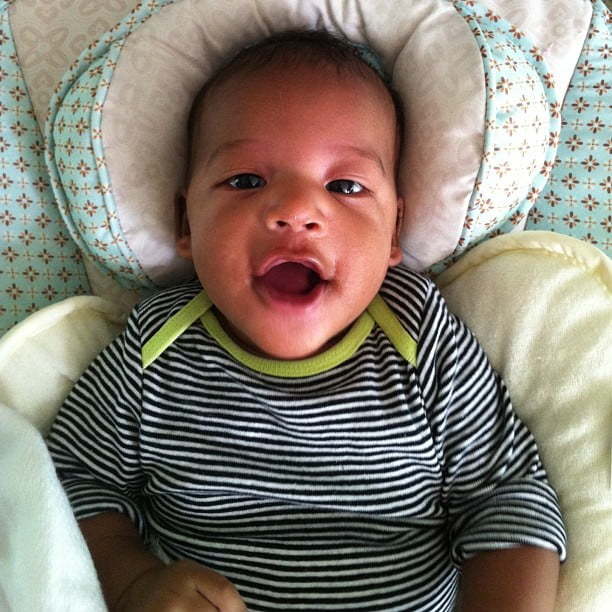 Tami Chynn gave birth to her first child on July 29 of this year. The couple name him Jackson Benjamin Mitchell.