Mr. Vegas made headlines last week with a heated Twitter beef with dancehall legend Bounty Killer.
The war of words all started from a performance from Mr. Vegas on this year's Digicel Rising Stars, where he wore a 1970s outfit complete with afro.
Mr. Vegas called into Ragashanti Live this week to shed some light on the beef. According to the "Bruk It Down" deejay, its all caused by a female both himself and Bounty Killer was dating.
"What it really a stem from, me carry a girl from country come a town, and me see say her head giddy," Mr. Vegas told Ragashanti. "So him (Bounty Killer) start sleep with the girl, him rent a house and put the girl in and one a him youth pass an see me a come out of the girl house, but a my girl that me carry from country."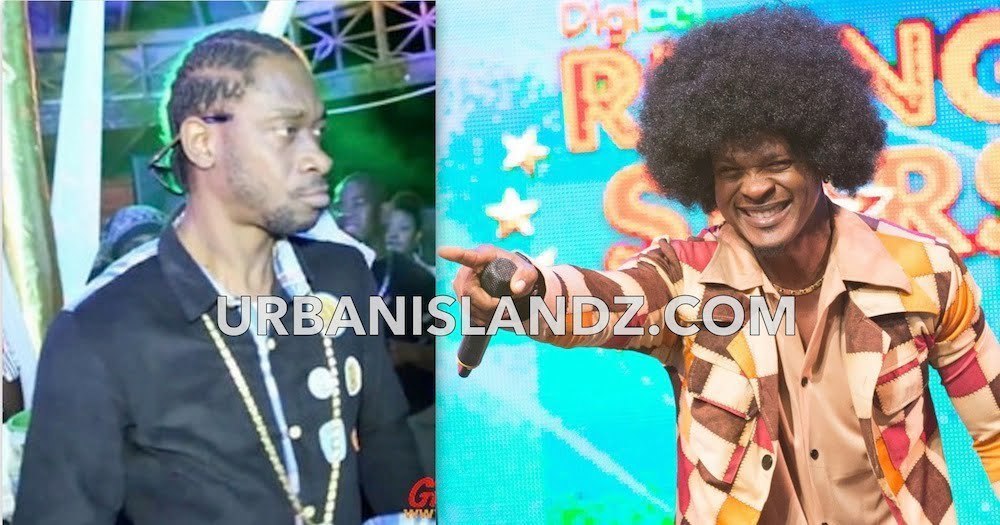 Mr. Vegas said that lead to a bitter fallout between himself and Bounty Killer, who resorted to name drop him in songs.
"After that now the man start burn me out and call me names, all kinda something," Vegas said. "It's been going on for years and mi ignore this bredda."
But Mr. Vegas says he stopped running from the Warlord and is ready for a confrontation, lyrically we hope.
The amount things Gaygas has to say about me could make 3 albums him better can chat pon stage now WARRRRR!!!

— BOUNTY KILLER (@GrungGaadZillA) September 21, 2013