Kendrick Lamar did injected some hype in hip-hop with that infamous "Control" verse.
Maybach Music Group's Meek Mill is the latest rapper to took issue and respond with a new diss track "Ooh Kill Em."
Kendrick Lamar named a lot of rappers on the verse including Drake, A$AP Rocky, Meek Mill, Wale, Pusha T, Mac Miller and more. While most has only so far shared their thoughts on the verse, not many dared to respond with a diss track.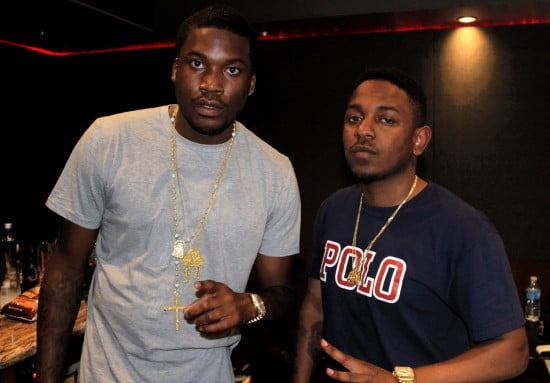 On the "Control" verse, K-Dot has also declared himself the king of New York.
Lets look at what Meek Mill has to say on "Ooh Kill Em."
"I do it for the streets/ You do it for the ni–as with the backpack / I do it for the ni–as on the corner tryin' to make a meal ticket with a crack pack / Hold up, wait a minute, let me back track / Hov gave you 24, let you have that / Man, you claiming you the King of New York / What the f wrong with you ni–a, snap back / Hundred shots, aimin' straight at your snap cap / Everybody want the crown 'til I snatch that / Heard your gun go doo-doo-doo-doo / Well, my gun go blap-blap-blap-blap-blap."
The single samples Dr. Dre and Eminem classic "Forget About Dre."
Listen to Meek Mill "Ooh Kill Em" below.
Should Drake and others respond to Kendrick Lamar with a diss track?
Sound off in comments below.