Amber Rose return home to Philadelphia this past weekend.
The blonde bombshell was spotted at the Budweiser Made In America Festival in Philly.
Rose posed for a photo with pop diva Beyonce while getting some parenting advice from Blue Ivy's mom. She reportedly told Beyonce that her son Baby Bosh will marry Blue Ivy one day.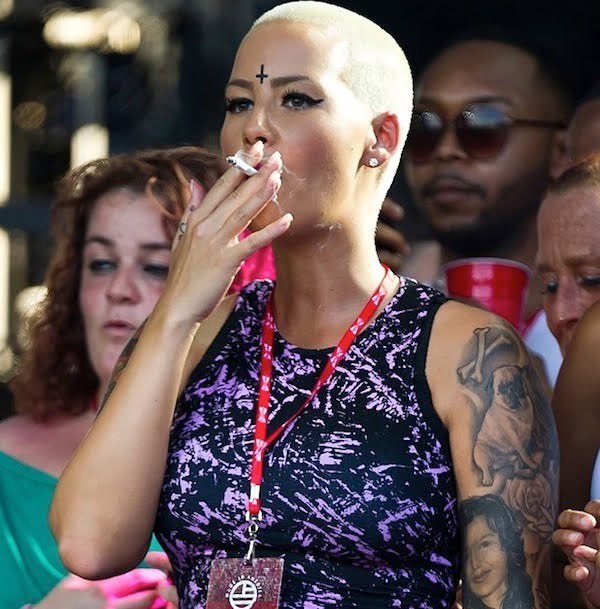 But what got everyone talking was that inverted cross tattoo on her forehead. Although it didn't appeared to be permanent, it did caught the attention of the masses on Twitter and the blogosphere.